April 26, 2022
What is Forensic DNA?
Forensic DNA analysis is an advanced DNA profiling method for legal and investigative objectives. DNA is the biological identity of every human, with each person having a unique profile. Samples exist in human fluids, hair, and even worn clothes. Forensic DNA profiling is the ability to collect these samples and use them to identify the human they come from.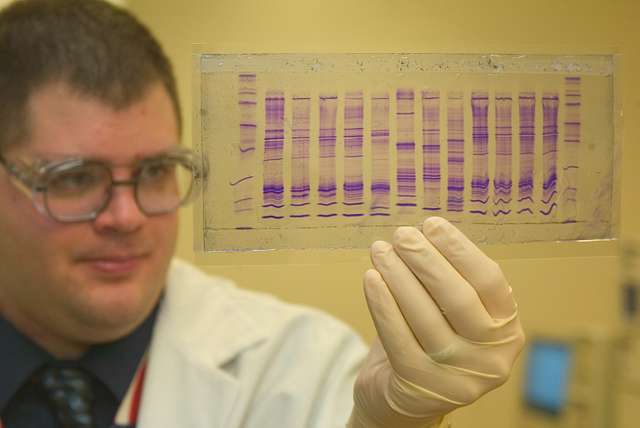 Many investigations at a crime scene contain forensic DNA profiling. Due to the very high accuracy of the system, scientists can identify a criminal suspect and provide victims justice. Forensic DNA evidence is extremely powerful in that experts can administer it in courts to aid the sentencing or acquittance of an alleged suspect.
Typically, investigation agencies are the main users of forensic DNA results. However, private firms specialize in performing forensic DNA profiling and offer their services to private and government entities.
Review of DNASolves: The Importance of DNA in Solving Crime
Forensic grade genome sequencing can help trace the DNA in a crime scene to possible suspects. Genetic genealogists everywhere can link unknown DNA samples to people, both alive and deceased. There are two major types of DNA profiling used to locate people and are the two most employed options by private and public DNA profiling firms.
STR Analysis
The short tandem repeat analysis, also known as the (STR), is the main type of forensic DNA analysis scientists perform in DNA laboratories. STR analysis is based on RFLP & AmpFLP profiling methods and shrinks the repeat units' size to 2 to 6 base pairs. It also combines multiple different loci into one PCR reaction.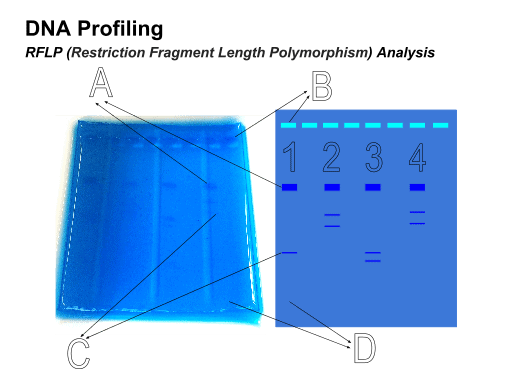 The multiplexing assay kits can produce allele values for dozens of different loci throughout the genome, simultaneously limiting the time it takes to gain a full, individualized profile. STR analysis is the gold standard for DNA profiling and has continued to be used extensively in forensic applications.
mtDNA Sequencing
Mitochondrial DNA sequencing or mtDNA sequencing is a specialized technique that uses the separate mitochondrial DNA present in most cells. This DNA passes down the maternal line and, as such, is not exactly unique between individuals. However, because of the number of mitochondria present in cells, mtDNA analysis can be used for highly degraded DNA samples or those where the STR analysis would not produce enough data to be useful.
Review of the Cases on DNASolves Resolved by Forensic DNA
There is seemingly no end to the amount of cold cases eventually solved using forensic DNA. You can often find highlights of these cases in popular media such as the Washington Post and New York Times.
Case 1
Janet Love, 1986
Janet Love was a 32 year old woman raped and murdered in 1986 in her Bedford apartment. She moved to Bedford from Louisiana to work with Delta Airlines as a ticket agent at DFW Airport. For over 35 years, the Bedford case has seemed like a mystery.
Fifteen different detectives investigated the case before the police could unravel it through DNA technology by matching the DNA found at the crime scene to identify the perpetrator. Experts linked Love's neighbor, Ray Anthony Chapa, to her murder, but he had died before this news could come to light. In 2021 Love's sister Rebecca Roberts finally got some closure in her sister's death.
Case 2
Kim Bryant, 1979
On January 26, 1979, 16 year old Kim Bryant went missing and police later found her dead a month later in a desert area close to West Charleston Boulevard. Bryant went to school and never returned, and she was last seen at a fast-food restaurant on the same day she went missing on North Decatur Boulevard. 
Othram Inc used the sperm recovered from Kim Bryant during autopsy through a forensic DNA test to prove that Johnny Peterson, a 19 years old boy, raped and murdered Bryant. The LVMPD forensic laboratory carried out further analysis, which confirmed that Peterson is indeed the murderer in the Bryant case, but unfortunately, he's already dead. The Las Vegas police department resolved this case in 2021.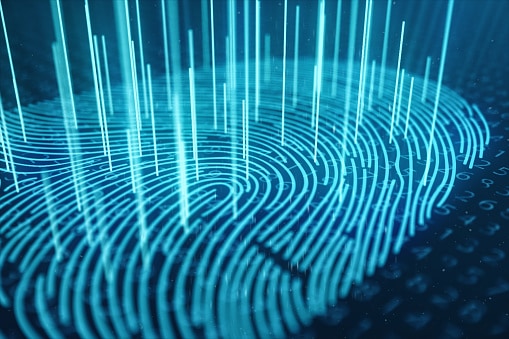 Case 3
Lloyd Dwayne Bogel and Patricia Kalitzke, 1956
On January 3, 1956, three boys on a hike discovered the body of Lloyd Duane Bogel, an 18 year old boy with a gunshot wound in the head. The next day a County Road worker found the body of Patricia Kalitzke, a 16 year old girl with similar lethal injuries.
For decades investigators had numerous leads in the case, but none led them to the truth. In 2012 the case was assigned to Detective Sergeant Jon Kadner, who digitized the case file. With the help of DNA from a vaginal swab from Kalitzke's autopsy, preserved for years through a microscopic slide, the case finally got some light.
Another detective, Phil Matterson, sent the sample for testing, where experts confirmed the sperm did not belong to Patricia's boyfriend Bogel. In 2019 DNA forensic testing confirmed that Kenneth Gould was the perpetrator of the crime, but he had passed away in 2007. Detectives further proved that Gould was the culprit by conducting DNA testing on his children.
Case 4
Krystal Beslanowitch, 1995
Sheriff Todd Bonner, a determined police officer who was the investigator of the Krystal Beslanowitch murder in Uttar 18 years ago, has helped bring light to the case. 17 year old Beslanowitch had a crushing blow to her skull, which caused her death, and her body was found along the Provo River.
In 1995 numerous leads led the Detectives to dead ends, but finally, these findings prove all their hard work was worth It. In 2013 forensic DNA technology extracted DNA on the granite rock used in crushing her skull, proving that Joseph Michael Simpson was the culprit behind the crime. The police arrested Mr. Simpson, who is now 46 years old in Florida.
Review of DNASolves: How it Works
DNASolves uses forensic DNA technology to link samples to people who were at crime scenes, helping investigative agencies identify the preparators and giving family members justice. The company performs this service by using DNA or monetary contributions from the public, submitted through its website. It mainly aims to use DNA to solve assaults, robbery, rape, and other crimes that are not easily to close, especially cold cases.
The company focuses solely on creating a genealogy database for law enforcement investigations. Thus, they do not offer other genetic analysis like family trees, genetic genealogy, or health tools.
Those interested in true crime may be particularly interested in reading the stories and even contributing to solving cold cases! You can share your DNA by uploading raw DNA data to https dnasolves.com. Only law enforcement agencies can access the DNA contributed to their website. All it takes is a sibling or even a distant cousin submitting their DNA to crack a case.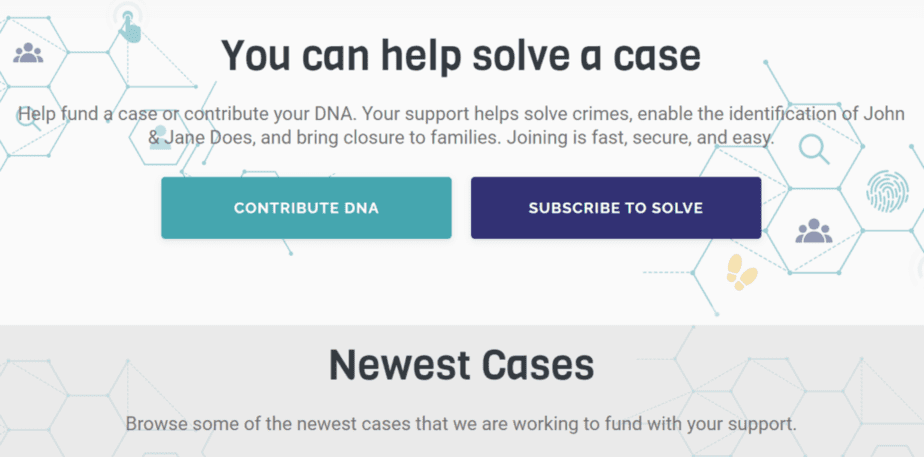 DNASolves works with law enforcement and others who act on their behalf to help them solve difficult cases using volunteer data, crowdfunding, and cutting-edge genomics.
The company has helped unravel several difficult forensic DNA cases and are still doing so to date. Generally, investigators contract DNASolves to solve unresolved violent cases like sexual assaults, robbery, and homicides. The company's laboratory specializes in the enrichment, recovery, and evaluation of human DNA from trace amounts of contaminated or degraded materials. 
David Mittelman, a professor, geneticist, and developer of the Othram technology founded DNASolves with a crowdsourcing for justice mission. The company is based in Woodlands, Texas.
Review of the Science of DNASolves
DNASolves uses the Othram technology to resolve cases and identify John Does and Mary Does. Othram is one of the most reliable and accurate test devices that the FBI and other investigative agencies use to fish out leads and resolve cases.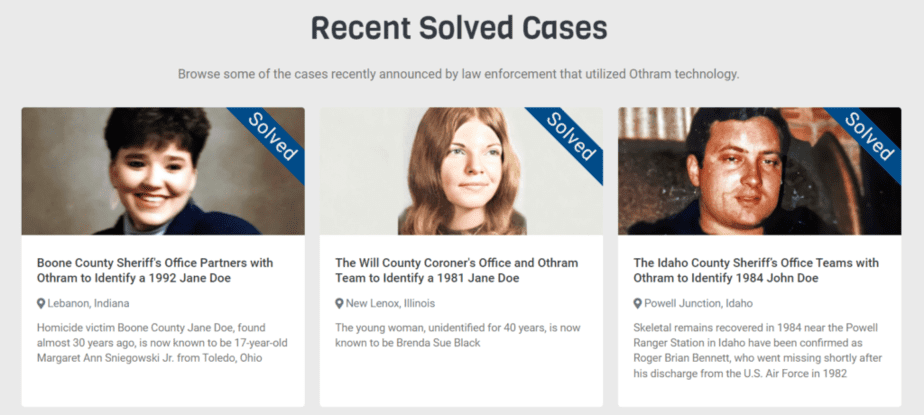 DNASolves currently has more than 50 onion cases which it aims to resolve using the OthramTech. The firm also encourages the general public to provide funds to resolve cases with set targets for each case. Once a case funding target is reached, its financial processes are resolved, and the case pursued fully.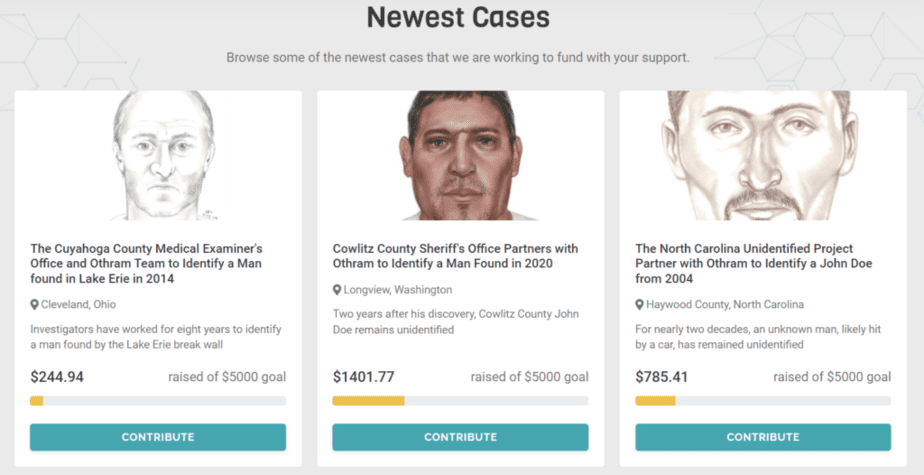 Financial contributors can choose to either make a one time payment towards a specific case or a monthly subscription that functions as a general donation.
If interested in this kind of crime solving, Parabon Nanolabs is a competitor that has created a similar site called JusticeDrive.
Two Recently Solved Cases using the Othram Technology
Identifying a Homicide Victim in 1988
In December 1988, the Dade County Sheriff's Office and the GBI located a body in Alabama Stateline on I-59 northbound lane, near Rising Fawn, Dade County, Georgia. Polic discovered the body as an unidentified female homicide victim. After 33 years on the case, the FBI  found the victim to be Stacey Lyn Chahorski after using the OthramTech technology.
Identifying the Killer of Patricia Lorraine Barnes
Douglas Keith Krohne was found to be the killer of Patricia Lorraine Barnes after the victim had suffered multiple fatal gunshot wounds that led to her death in August 1995. Experts used OthramTech after all leads to the case led to a dead end.
DNASolves in the News
In 2022, David Mittelman, CEO of Othram went on the Mind over Murder podcast with co-hosts Bill Thomas and Kristin Dilley to discuss breaking cold cases with their technology, focusing specicially on the Colonial Park Murders. Four one-hour episodes on the Colonial Parkway Murders are available on Oxygen (https www.oxygen.com) as "The Lover's Lane Murders." The series is available on the free Oxygen app, Hulu, YouTube, Amazon, and many other platforms.
Interested listeners can join the discussion on the Mind Over Murder and Colonial Parkway Murders Facebook page.
Review of DNASolves Privacy
DNASolves values clients' privacy and protects their clients' information from unauthorized access. The privacy policy has information about its compliance with protecting client information data.
The company will not sell, rent, share or disclose client information to third-party except for those who would also assist in the case resolution to enable you to get the service you require. Other sites are linked to the DNA solves website, which has its privacy policy and measures to protect all information. So clients should rest assured that this company has no reason to expose their information to be misused. 
Although your DNA data appears safe within this system, there are a number of privacy and moral considerations with forensic DNA in general. For example, your DNA may reveal a relative, close or distant, has committed a crime and it leads to their arrest by law enforcement.
Nebula Genomics
In this article, we outlined the effectiveness of forensic DNA as a method of revealing criminals, acquitting wrong suspects, and giving victims peace. These advantages show why it should be a constant feature in today's investigation. DNASolves, a forensic DNA case-solving firm, helps bring closure to many families. You can donate DNA to help solve these crimes, but you will need to sequence your DNA first.
It is important to note that human DNA has been used to help people discover many things about themselves. One example is commercial genetic testing that helps people discover their ancestry and possible genetic vulnerability to certain diseases. These discoveries help individuals and physicians administer the best treatment and management solutions.
Nebula Genomics offers genetic sequencing that can be used to tell you about your health and ancestry, as well as uploaded to many sites for things such as crime solving. We are dedicated to comprehensive tests and ensuring that people get deep information about their diet, fitness, disease vulnerability, and much more. Nebula Genomics provides 30x Whole-Genome Sequencing that sequences 100% of the human DNA to discover the root cause of every genetic predisposition.
The test is incredibly accurate and comes with other additions that include ancestry reporting and genome exploration tools. Regularly updated reports ensure that you will not miss the latest genetic research.
For only $299 or less, customers will get access to their entire genome, allowing them to continue to ask more questions as more research is conducted. 
Disclaimer
It is important to note that Nebula Genomics only offers its services for informational purposes. A health professional will be the one to decide if they want to use it for administering treatment to patients.
Did you like our DNASolves review? You can read more reviews on our blog and check out our complete guide to the best DNA test kit and other home tests.