Verily Life Sciences is a biotechnology organization in San Francisco, CA dedicated to health and life science research. The company was founded in the early 2000s and has gone through several modifications to meet modern-day health needs and research.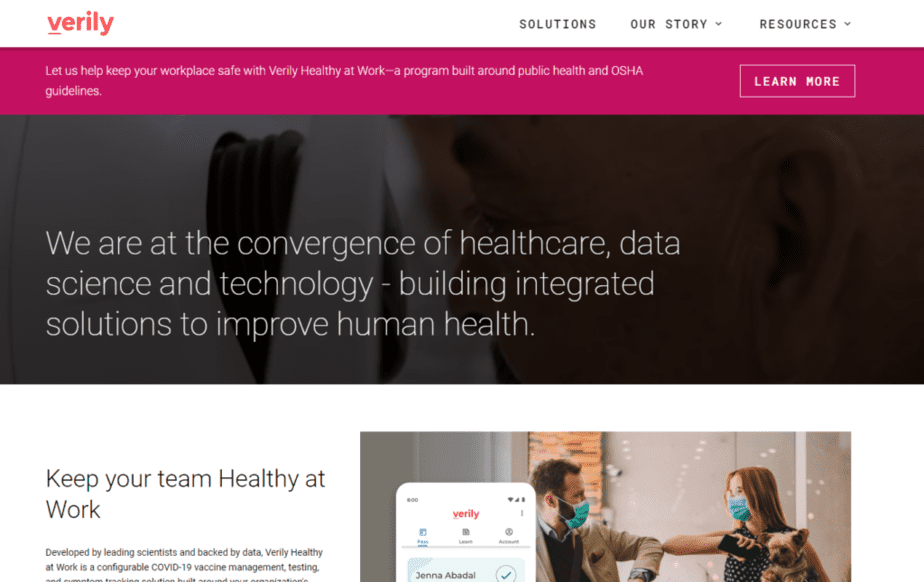 In addition to its research, care, and innovation arms, it has recently dedicated its resources and talent to COVID-19. This includes initiatives to screening and testing for the virus, and increasing research to find effective diagnostic and treatment tools.
Verily Life Sciences Introduction
Verily Life Sciences is a biotechnology company that seeks to improve human health through research, care solutions, and technological innovation.
It initially started as a division of Google X and was part of the organization's health services. Designed to advance health by implementing life sciences, it was known as the Google Life Sciences project. Google Health did not gain as much popularity as expected as people were unwilling to upload their personal information. However, consistent growth over the years led to Alphabet Inc., the Google Parent Company, separating it from Google X and rebrand it.
The project was made an Independent organization on August 10, 2015, and was a direct subsidiary of Alphabet Inc. instead of Google Inc. It completed the restructuring process on October 2, 2015. At this time, its name was changed from Google Life Sciences to Verily Life Sciences. Andy Conrad has remained the CEO of the organization over the years.
Since 2015, Verily Life Sciences has grown and become partners with leading medical institutions and top universities globally. The company has an influential research team with highly reputed members, including Andrew Conrad, the founder of LabCorp's National Genetics institute, Marija Pavlovic, an expert on the study of radiation effects on DNA, Vik Bajaj, an expert in nuclear magnetic resonance, Brian Otis, the major scientist on Google Venture's glucose-sensing contact lens, Alberto Vitari, a cancer biologist and Mark DePristo, an expert scientist that worked on the Genome Analysis Toolkit (GATK) at the Broad Institute.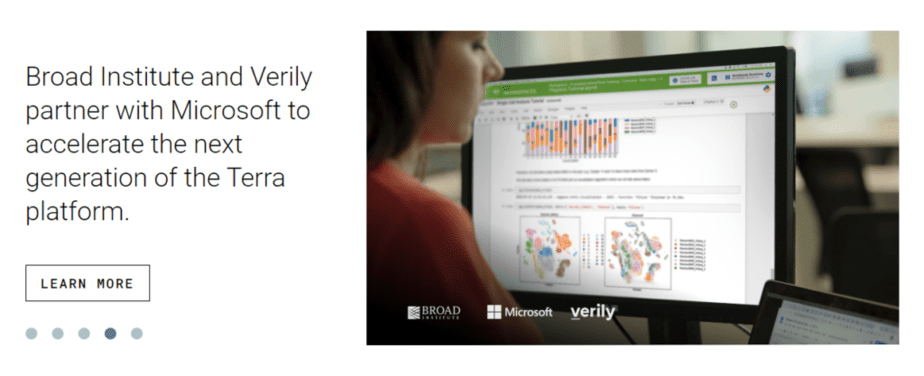 Verily Life Sciences carries out treatment research and is one of the biggest preventive care research organizations globally.
The Science Behind Verily Life Science
The objective of Verily Life Sciences is to help patients live a healthier life by merging healthcare, technology, and data sciences. As an example, the company aims to use human genomics to develop better drugs and treatments for incurable diseases. It also is involved in a number of projects seeking to improve the way treatment for certain conditions is handled. The company works on many fronts, achieving success due to its partnerships with top health organizations and institutions.
The company seeks to successfully transition medical treatment into preventive care options to prevent sickness and reduce medical bills permanently. The organization is working to achieve this solution by adopting deep research into practice information.
The science of the organization is to develop a preventive health care system. Hence, every innovation and project is designed to perpetuate a stronger, better feedback loop that supports already available health systems. The firm also focuses on developing innovative interventions and care based on genomic data and research.
Verily Life Sciences has acquired several other companies as means to achieving their goals. For example, in 2014 Verily Life Sciences acquired Lift Labs, the Makers of LiftWare. This company develops technology for people with movement disorders, such as Parkinson's, that helps them eat independently. Sensors on the LiftWare spoon stabilize the instrument when the user trembles.
Verily Life Science Projects
Verily Life Sciences carries out advanced projects in four important areas: research, care innovation, and COVID-19 initiatives.
Research
Verily Life Sciences research solutions include products and initiatives that increase participation in clinical trials and support evidence generation to accelerate the development of new medicines, devices, digital tools, and care delivery. Some of the major research projects are:
All of Us
All of Us is a research study led by the National Institutes of Health to engage more than a million US citizens to help treat and prevent diseases. Verily Life Sciences collaborated with The Board Institute of MIT and Harvard and Vanderbilt University Medical Center to build the Data research and support Center for organizing multi-modal and complex data sets collected throughout the study.
Immune Profiler
Verily Immune Profiler is an advanced immune mapping platform that combines laboratory phenotyping and advanced computational analysis techniques to generate detailed immune system profiles. Verily hopes to use the platform to understand inflammatory autoimmune diseases with a higher degree of molecular resolution.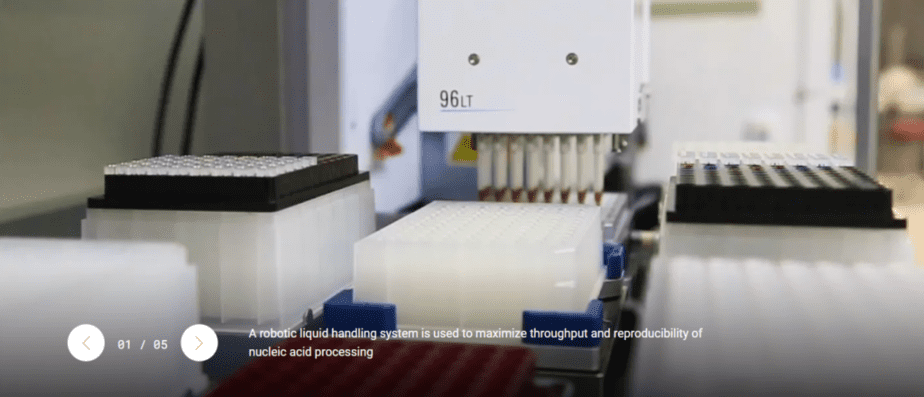 Multiple Sclerosis Study
Verily Life Sciences analyses key factors for multiple sclerosis disease severity progression to support individualized care. The company collaborates with Biogen and Brigham and Women's Hospital for the study.
Parkinson's Progression Markers Initiative (PPMI) and The Parkinson's Personalized Project (PPP)
The Parkinson's Markers Initiative is longitudinal research that aims to identify the biomarkers of Parkinson's disease and its progression. Michael Fox Foundation leads the PPMI study, and Verily Life Sciences became a partner in 2018. Besides the PPMI, Verily also supports The Personalized Parkinson's Project (PPP).
The PPP is a research project to help Health Practitioners gain insights into Parkinson's disease.
Care
Verily Life Sciences care solutions are designed to radically improve healthcare and produce better health outcomes for patients at lower costs. It integrates software, hardware, and clinical expertise to best serve patients, hospitals, employers, and more.
Atrial Fibrillation
Verily, in collaboration with iRhythm, focuses on developing solutions that screen, monitor, and manage patients with atrial fibrillation. Doctors characterize this condition as an irregular beating of the heart that can lead to blood clots, heart failure, and stroke.
Healthy at Work
The Healthy at Work is one of the Verily flagship products, created for employers to help get their employees back to offices. The company designed it as an all-in-one vaccine tracker and testing program. The program comes with test kits for employees to perform their own COVID-19 tests.

Onduo
The Onduo is a Verily product designed to help type 2 diabetes patients live better with more personalized health care and a health management plan. This project has been a focus for this disease type after the glucose sensing contact lenses project with Alcon was put on hold in 2018.
Innovation
Verily Life Sciences builds tools, platforms, and technology to promote scientific discovery across life sciences and healthcare. This includes state-of-the-art medical devices, molecular research platforms, and computational tools for uncovering insights. While Verily is in the middle of many innovations, some of its major works include the following.
Debug
Debug is led by top Verily research scientists that aim to develop a technology that can make and release sterile mosquitoes to cohabit with mosquitoes that spread dengue, Zika and other diseases. The aim is to eliminate the malaria eggs in mosquitoes and subsequently eliminate malaria among humans.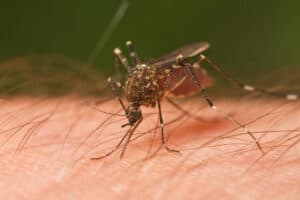 The first field study involved releasing these mosquitoes in Fresno, California. Verily Life Sciences helps develop the technology that sorts the female from male mosquitoes, which humans traditionally performed.
Galvani Bioelectronics
The Galvani Bioelectronics is an innovative research collaboration between Verily and GlaxoSmithKline to enable the research development and commercialization of bioelectronic medicines.
Liftware
Liftware is a dedicated, innovative program focused on providing special stabilized and balanced handles for utensil attachments to help people who can no longer lift things easily due to hand tremors and limited arm mobility.
COVID-19 Initiatives
Verily Life Sciences has multiple COVID-19 initiatives aimed at improving access to screening and testing for the virus and increasing research to find effective diagnostic and treatment tools.
Baseline COVID-19 Research Project
The company designed the baseline COVID-19 Research Project to aid research on developing better treatment, antibody testing, and vaccines. The project is open to any researcher or scientist that is above 18 and interested in having a direct impact in the fight against COVID-19.
Baseline COVID-19 Testing Program
Verily Life Sciences, with its Baseline COVID-19 Testing Program delivers COVID-19 screening and testing at its various community-based sites. The company has carried out over 600,000 tests in over 300 sites since it's the establishment of the project.
COVID-19 Pathfinder
Verily designed the COVID-19 pathfinder to provide information concerning the virus, the symptoms, and how severe they can be across individuals. The Pathfinder Program also helps patients know the best way to get tested and remain vaccinated.
Nebula Genomics
Through years of evolution, Verily Life Sciences has continuously developed its projects in hopes to offer better solutions to improve human health and wellness.
It is, however, important to note that while Verily Life Sciences offers a lot of research on genomics and other areas of health care, it does not offer consumer products such as genetic testing. Its closest work on human genomics uses collated data to contribute to the development of ongoing projects.
If customers are interested in analyzing their own health through genetic testing, they should be interested in consumer genetic testing companies that offer quality testing. Nebula Genomics is a major testing company that performs 30x Whole-Genome Sequencing that provides patients with 100% of their genetic information. Unlike other genetic testing companies, which only decode 0.2% of the human genome, Nebula provides 100%.
Using this information, patients can get a full test of their genome and know exactly what types of conditions they may be vulnerable to. Also, Nebula offers weekly updated reports based on the latest scientific research so that customers can keep up to date with the latest information on their health.
The table below outlines why customers need Nebula Genomics as a complimenting frim to Verily Life Sciences.
Verily Life Sciences vs. Nebula Genomics
| | | |
| --- | --- | --- |
| | Verily Life Sciences | Nebula Genomics |
| DNA testing method | None | Sequences all 20,000 genes and regulatory regions |
| Ancestry reporting | None | Perform deep ancestry reporting with the complete Y chromosome and mtDNA sequencing |
| Purpose | Research and preventive health care development | Genetic testing to provide patients with information on genetic predispositions |
| Data access | None | Yes |
| Cost | N/A | $0, $99, $299 |
Verily Life Sciences vs Nebula Genomics
Did you like our Verily Life Sciences review? You can read more reviews on our blog and check out our complete guide to the best DNA test kit and other home tests.
More biotechnology companies focused on various disease areas are:
January 11, 2022