This review is written with the intent to be as unbiased as possible. However, it represents the opinion of an individual reviewer and is therefore subjective. Furthermore, at Nebula Genomics we seek to educate the public about the benefits of Whole Genome Sequencing. Information about our Whole Genome Sequencing DNA test is therefore incorporated into the review.
February 17, 2022
7 Facts from our DNA Services Unlimited Review
Location: Hemet, California, United States
Products: A vast range of products covering many tests dealing with human genes. The full line of products include drug tests, Livescan, DOT tests, DNA tests, Drug-Free Workplace tests, Lab tests, Training, and Forensic tests
Cost: $129 to $1700
Reports: Confirms biological relationships between a child and an alleged relative
How it works: Create your account and ensure that a location for collection is close to your area. Purchase the desired test. Receive the kit, provide a sample, and submit it to the nearest collection center. The result will be sent to your account when available.
Upload option: No
Alternative Products: Nebula Genomics offers 30X Whole Genome Sequencing that decodes 100% of your DNA and offers reports on diet and much more!
DNA Services Unlimited Introduction
DNA Services Unlimited (DNASU) is a DNA collection services company that performs various tests to give users answers to their relationship questions. Customers can use many of the company's tests for legal purposes, such as paternity testing for court cases and tribal enrollment for Native Americans. Beyond DNA testing, the company's tests include drug testing, Livescan professional fingerprinting service, lab testing, and forensic testing. It should be noted that only the DNA and drug tests are available nationwide. The other offerings are only available at the company's California headquarters.

The company's headquarters are located in Hemet, CA, around the Superior Court of California area of Riverside County. The firm partners with some of the largest DNA, drug testing, and lab testing networks to make collections and testing easy and possible. It is also Department of Transportation (DOT) and Breath Alcohol Technician (BAT) certified and is licensed to operate as a genetic and lab testing center.
The Science Behind DNA Services Unlimited
DNA Services Unlimited uses innovative technologies that make its tests reliable in the gene testing market. It not only provides the outcome of each test but ensures that it fully analyzes all metrics that determine the outcome to drive accuracy. DNASU is a reputable company, and its drive to be a standout in the market has seen it partner with many reputable lab centers that have a reputation for providing quality results.
Because an on-site Collection Specialist collects the DNA samples for the legal tests, the results are legally allowed in court for issues such as child support, child custody, social security, inheritances, immigration, court order, surrogacy, and other legal matters. For these tests, DNA Services Unlimited has centers nationwide.
Review of DNA Service Unlimited Products
DNA tests
Customers can collect samples for these tests nationwide and Family Courts across the US and almost all foreign countries, state and federal agencies, US and foreign embassies, Consular Officers, and other official requesting agencies recognize the results. This makes them legal DNA tests that customers can use in court. By definition, DNA for these tests must be collected at a designated collection facility and follow strict chain of custody protocols.
The company assigns each customer a Case Coordinator, who will be available throughout a customer's court case and assist them with any questions.
DNA In-Home Test Kit and Peace of Mind tests
This is the only non-legal testing kit in this category. This DNA kit is a quick way to find answers concerning the DNA of your child from the privacy of your home. The DNA home kit comes with seals, collection envelopes, buccal swabs, and instructions on carrying out the test. Results are available 3–5 days after the sample gets to the lab. As an alternative, you can order a Peace of Mind Paternity or Maternity DNA test, which you do not perform for legal purposes even though you provide the sample at a collection site.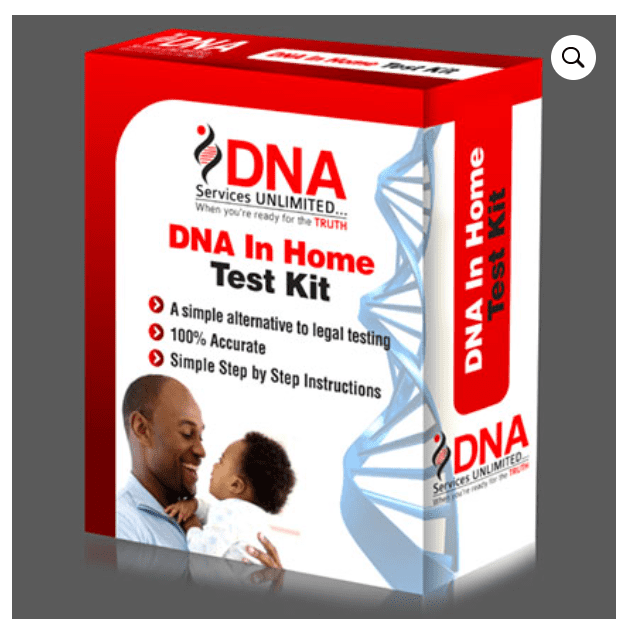 Legal Paternity and Maternity DNA Test
These DNA tests help determine whether there is a biological relationship between a child and their father. DNASU provides clients with accurate, legal, and defensible results within 3-5 business days after the test was performed. Customers can use this test in cases of child support, inheritance, immigration, change of name on a birth certificate, etc.
Prenatal Paternity DNA Test
This DNA test helps to determine the paternity of a child when the pregnancy is in its first trimester. This test is non-invasive and straightforward as it needs only the mother's blood sample. The company can obtain an accurate paternity test from a two-week pregnancy with this advanced testing.
Gender Reveal DNA Test
DNASU uses the latest edition of validated DNA science to provide parents with the gender of their child as early as eight weeks of pregnancy. The analyst checks for the Y chromosome in the mother's blood to determine if the child is male. The Y chromosome will not be present in the mother's blood for biological females.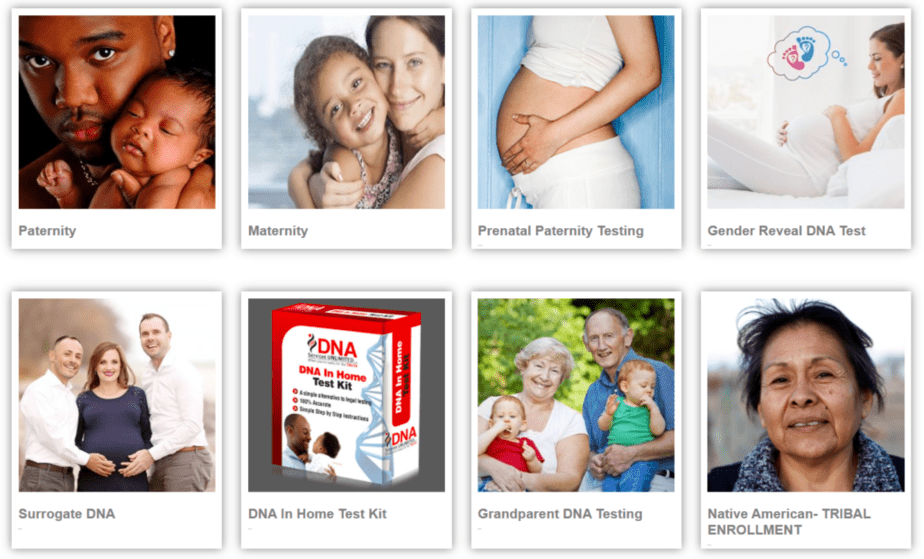 Surrogate DNA test
This DNA test helps determine if the correct egg and sperm were used during the surrogacy process. This test will help disprove or prove that the donors are related biologically to the child and not the surrogate.
Grandparent DNA test
This is an indirect way to determine family relationships when an alleged mother or father is not available. To conduct this test, at least one known parent, the child, and one alleged grandparent must provide a sample.
Other DNA testing services available include:
Native American – Tribal Enrollment (tests approved by enrollment committees)
Y chromosome test (tests for a biological relationship between a male individual and male relatives other than a father or grandfather)
Mitochondrial test (tests for a biological relationship between an individual and female relatives)
Immigration test (to prove a biological relationship between an immigration applicant and a sponsor)
Viability test (used for paternity testing on unusual samples such as blood and hair)
Infidelity test
Siblingship test
Avuncular (tests for a biological relationship with an aunt or uncle)
Twin test
Family reconstruction
DNA profile
Other tests
Forensic DNA tests
This DNA testing helps unravel crime cases and brings justice and closure to the victims and their families. DNASU has helped resolve notorious criminal cases when they tested DNA evidence and used it to exonerate and convict a suspect in either new or old cases.
Crime scene investigators and forensic specialists can contact the company directly for pricing and more information.

If you're interested in contributing your DNA to help solve cold cases, you may be interested in DNASolves.
Drug tests
The company collects these professional drug tests at over 3000 sites in the United States. Customers can use them for pre-employment, random drug tests, court orders, etc. The specialists are trained to meet DOT and BAT regulations.
Lab tests
DNASU provides its clients with affordable lab tests that don't require a prescription or a physician's visit. This blood test can help determine your risk of having various diseases, thereby keeping you informed and proactive about your health.
These health tests are only available in Hemet, CA.
Taking a DNA Services Unlimited Test
Because most of the company's products are legal tests, customers must have their sample collected at a collection site. It performs these tests in the United States and there are many sites nationwide. The tests may be purchased by an individual or by a company on behalf of someone else.
For all legal tests you will purchase the option desired and then schedule an appointment to have the sample collected. The purchasing process is straightforward and you do not need to create an account. You can simply select your test and provide your contact and payment information.
To schedule an appointment, customers use the self-scheduling tool on the company's website. They will first select the service they want to schedule, the desired date and time, and their name.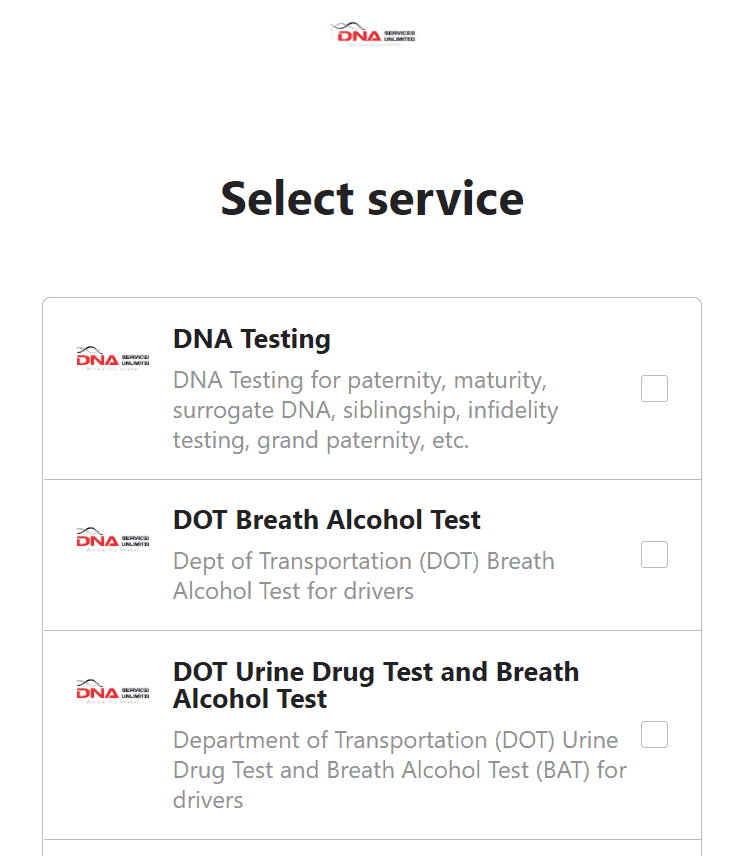 DNA results are delivered within 3-5 business days of when the sample is collected. Other options, such as the rapid drug test, are available in under 30 minutes.
Review of the DNA Services Unlimited Cost
DNA Services Unlimited tests and products are quite affordable and competitive. You can get a test for as low as $129, while tests cost as much as $1,700. The pricing of each product is highly dependent on its type and some prices are only available by contacting the company. The price for the DNA tests are:
| Test | Price |
| --- | --- |
| Paternity or Maternity (legal) | $385 |
| Paternity or Maternity (peace of mind) | $350 |
| Prenatal paternity test | $1,700 |
| Gender reveal | $129 |
| Surrogate | $450 |
| In Home DNA test | $225 |
| Grandparent | $450 |
| Native American – Tribal Enrollment | $385 |
| Y chromosome | $475 |
| Immigration | $550 |
| Viability | $375 |
| Infidelity | $385 |
| Sibling | $425 |
| Family Reconstruction | Call for consideration and pricing |
| Avuncular | $425 |
| Mitochondrial | Call for consideration and pricing |
| Twin | $425 |
| DNA profile | $150 |
Prices for DNA Services Unlimited products
Review of DNA Services Unlimited Reports
DNASU reports will provide the information requested in the test. The company guarantees 100% accuracy on its DNA tests for paternity and other legal matters.
DNA Services Unlimited Privacy
As legal tests, the privacy of all customer tests is kept within a strict chain of custody procedure. The company does not release data to any outside entities.
Other DNA Services Unlimited Reviews
Since the products offered are not commercial tests, there are little to no reviews available online.
Pros and Cons
Pros
Competitive pricing
Convenient locations
A vast number of tests
Accurate results
Cons
Some options only available in Hemet CA
Only for biological relationships with no traits, health, and ancestry
Not a commercial test
Nebula Genomics
DNA Services Unlimited provides users with several options that mainly focus on DNA testing for biological relationships between a child and an alleged parent. These products are legal tests that can be used in court for issues such as child support. The focus of this company makes them very good at what they do. If you're interested instead in DNA testing for traits, health, and ancestry you will want to check out commercial DNA tests.
Nebula Genomics is a genetic testing company that performs 30x Whole-Genome Sequencing, the most comprehensive gene sequencing technique that decodes 100% of your genome, instead of less than 0.2% like other testing companies.
Nebula Genomics also offers related services that include ancestry reporting and an accessible, vast gene library. The firm's testing method makes it one of the few test centers globally that provide extremely comprehensive analyses of a person's entire genome. Plus, whole-genome sequencing with Nebula is affordable. Sequencing 100% of your DNA costs $299 or less.
With regularly updated reports and genome exploration tools, customers have complete control of their data and can continue to learn more about their genetic predispositions long after the sequencing is complete.
Did you like our DNA Services Unlimited review? You can read more reviews on our blog and check out our complete guide to the best DNA test kit and other home tests. Plus, you can also learn more about paternity tests in this blog post!
Other companies
You may also be interested in Taking a DNA test while pregnant or, if you're looking for other paternity tests, you should read these other reviews: