DNA tests can be expensive, but that does not mean you cannot find cheap DNA tests that are also reliable. How much is a DNA test is normally one of the first questions potential customers ask themselves after becoming interested in genetic testing.
When at-home genetic testing was just becoming popular, microarray based testing was the cheapest option. However, this technique is the least comprehensive. Whole exome sequencing, decoding of the protein coding regions in DNA, became popular as an alternative to the excessively expensive whole genome sequencing (WGS). However, recent technology has driven down the cost of WGS and now you can get your entire genome sequenced with Nebula Genomics 30X Whole Genome Sequencing for $299 or less. So, how can you find the best cheap DNA test? That is precisely what you'll find in this article.
Are cheap DNA tests reliable?
Finding cheap DNA testing near me is reliable if you patronize the right company. Even if you opt for an expensive DNA test, if you patronize the wrong company, you'll get an unreliable result.
Some DNA companies are just passionate about helping as many people as possible get their DNA tests done. They know that to achieve this, their service must be affordable for all. Hence, offering such a cheap service doesn't mean they'll decrease the quality of the test they perform.
Hence, cheap DNA tests are reliable if you choose the right company.
How to rind a reliable company
Taking a DNA test is one of the most personal ways to unlock information concerning your health, personal traits, ancestry, and family history. However, it's not just about doing a DNA test but about doing it right. Some companies like 23 and Me and AncestryDNA are reputable companies with large DNA databases and years of experience making family connections. However, their prices can be expensive when you consider you will only receive 0.02% of your entire genome.
Finding a cheap DNA test with comprehensive and reliable results can be challenging. If interested in a specific feature, you should consult our complete guide to the best DNA tests, which provides overviews, prices, and reporting features of some of the best cheap DNA tests.
Continue reading below for an overview of the best cheap DNA test options if you decide to take a DNA test. Finding companies is not difficult, especially if you follow the tips below:
Seek referrals: Do you know anyone that recently did a DNA test at an affordable price? If yes, now is the time to speak to them. Their guidance will prevent you from falling into the wrong hands. Ask about the company that offered their cheap DNA test and how well is their service.
Does the company attend to them nicely? Was the process stressful? Will they like to patronize the company again? If they speak highly of the company, you can note its name to further research before you finally patronize them.
Search online: Don't limit your scope to offline search. Broaden your horizon by searching for more companies online. There are several DNA companies online that can offer you a quality, affordable DNA test.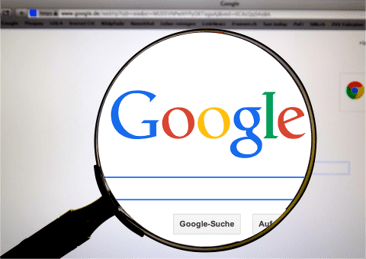 Check out the top companies offering affordable DNA tests. You'll find a lot of them. Now, take the time to read about each of the companies you found. How easy is doing a DNA test with them? What are people saying about their process and results? Finding suitable answers to this means finding an appropriate company you can trust.
Read about the test procedure: What are the processes involved in taking their DNA test? You should find answers to this online. Check the company's website to read about the testing procedure. Find out about the scientific methods they use for their test. Now, read about the procedure independently to see if it's a reliable one or not. There are several other companies out there whose processes can be started and completed online.
Such companies allow you to order your testing kits online, take your DNA sample by collecting either a saliva sample, cheek swab, or blood test, and mail the sample back to them. They'll analyze your sample, and you can download your DNA results on their website once test processing is complete.
Read customer reviews: It is easy to fall prey when looking for cheap DNA tests. Thus, one of the best ways to avoid such is to read customer reviews. What are the people who recently patronized the company saying about them? Were they satisfied with the cheap DNA test they got? Were they required to pay additional expenses besides the one they found online?
You should find answers to these in the company's customer reviews section. If they have more positive reviews, then you may want to consider dealing with them. However, you shouldn't only rely on the customer reviews you find directly on the company's website. Such reviews might be products of manipulation sometimes. Therefore you must take some time also to read the customer reviews you find on third-party websites such as Amazon and DNATestingChoice.
These third party sites can often give you an idea of the most frequently cited complaints against cheap DNA testing companies, such as long processing times and poor customer service.
Read their privacy policy: Some companies offer cheap DNA tests, but they don't invest enough in customers' data security. Remember that your DNA can tell a lot about you; hence, it must be well protected not to fall into the wrong hands. To ensure this, you must also factor in the company's privacy policy you want to deal with. How do they manage your data? Will they share your information with a third-party without seeking your consent? You need answers to this. You should also research whether they don't sell customers' information to make more money.
Looking for a comprehensive breakdown of the most well known genetic testing companies? You should read the product reviews on our blog and check out our complete guide to the best DNA test kit and other home tests.
Reviews of the best cheap DNA test kits
The best cheap ancestry DNA test
AncestryDNA
AncestryDNA is one of the best DNA test kits to find family members, obtain ethnicity estimates, and trace ancestors. Above all, it is also reasonably affordable. Thus, if you're looking for a DNA test kit that offers accurate DNA matches at an affordable price, this is a good option for you. However, AncestryDNA only decodes 0.02% of your DNA. They focus on ancestry tests and do not have as long of a history with trait analysis or disease predisposition.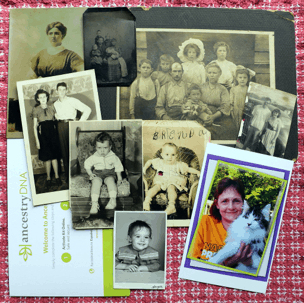 You can order the AncestryDNA test kit online, perform the DNA collection method, and mail back to the company. The lab will do the test and notify you when your test result is ready. You can then proceed to download your DNA results on their website.
The following are the options available for you if you wish to order this cheap DNA Test kit:
AncestryDNA kit only – $99
AncestryDNA® Traits + Family Tree Bundle – $100
AncestryDNA® Traits – $119
23andMe
Most customers who are interested in DNA testing and genetic ethnicity determination have investigated some aspects of 23 and Me. It is one of the oldest and most well known at home genetic testing companies. If you'd like to trace your lineage and you don't want to pay much for it, you can purchase the 23andMe ancestry DNA test kit. Like Ancestry, 23 and Me only decodes 0.02% of your entire genome. You can also purchase your kit online and get the test done without leaving your home.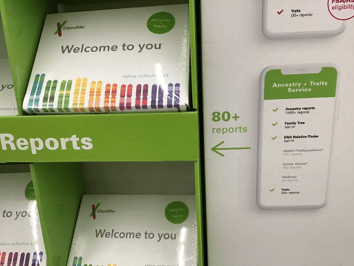 There are different options you can choose from depending on your need and budget. The available options include:
Ancestry + Traits Service – $99
Health + Ancestry Service – $199
23andMe plus Membership – $228
DNA upload options
Sometimes, the best way to obtain the most information is to sequence your DNA with a reputable party and take advantage of other companies' free or reduced raw DNA upload options. Many companies offer this service. At Nebula Genomics, customers can upload their raw DNA data from either 23 and Me or Ancestry and receive a free DNA report immediately plus additional free traits every week!
Other companies that offer free data upload for DNA analysis are:
Cheap DNA tests for specific health aspects
While most comprehensive cheap DNA tests cost between $100-$500, some companies that focus on only certain traits are able to sell their products for less than $100. Customer reviews reveal that these tests tend to provide variable results and the level of personalized analysis in the reports can be very good or very poor, depending on the company. Additionally, these cheap DNA tests only analyze a small subset of your genome that reveals the trait it is marketed for. Therefore, reports tend to be limited and customers are often unable to explore additional genomic questions beyond the intended purpose of the test.
Health and fitness
Some customers are interested to know how their genetic predispositions may affect their exercise routine and general health. These tests can answer questions related to how your genes may affect recovery times, muscle mass, etc. Some companies even claim to be able to create customized fitness routines based on your DNA.
Some examples include: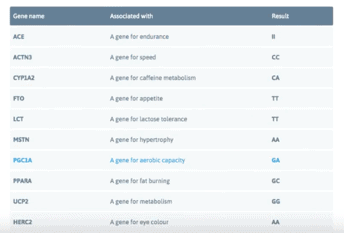 Diet
Similar to cheap DNA tests that focus on fitness, other tests analyze genetic predispositions to traits like food metabolism, weight loss, and food sensitivities. Using these genetic markers, some companies aim to create personalized diet plans and weight management programs.
These companies include:
The best cheap dog DNA test
As of 2021, Wisdom Panel and Embark have dominated the market of dog DNA testing. Both companies offer various packages that include breed breakdowns, predispositions to genetic diseases, and trait analysis. These types of tests are especially popular among owners of mixed breed dogs without an established pedigree. They also help identify potential health conditions.
The processing for dog DNA tests is similar to human DNA tests: A DNA sample is collected via a cheek swab of your dog, sent to the lab, and analyzed.
Here is the Wisdom Panel cost breakdown. It tests for 350 breeds, types, and varieties based on their extensive breed database to determine your dog's breed.
Wisdom Panel Essential (breed, trait, and limited health tests) – $99.99
Wisdom Panel Premium (breed, trait, and additional health tests) – $159.99

Embark dog DNA test cost breakdown. This test has been hailed as providing the most comprehensive results with information going back to your pet's great grandparents.
Breed Identification test (Breed ID) – $129
Breed + Health (Breed ID and health kit) – $199

However, there are other cheap dog DNA test kits available. Overall, the most budget friendly dog DNA kit you will find is DNA My Dog, available for just under $70 on Amazon. This test provides the basic breed, health, and trait information.
With a review of 3.8 out of 5 stars, some customers found this kit extremely useful while others felt that it was not 100 percent accurate having already known the breed of their dogs.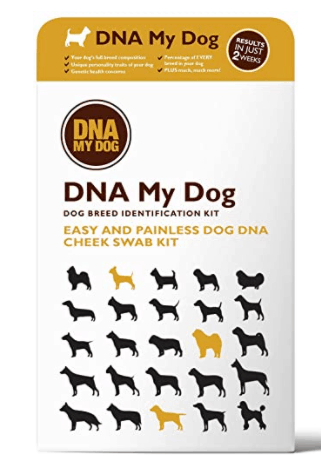 The best cheap DNA paternity test
Home DNA is one of the most well known DNA paternity test kits on the market. These state of the art tests are used to identify the father of a child. It can be found online and in many pharmacies and retail stores. It has helped many families determine the paternity of children. The average cost is around $30. However, it should be noted that an additional $139 lab fee required when registering. Customer reviews are often positive, with star ratings ranging around 4.7 out of 5 stars on CVS, Walgreens, and Walmart sites.
You can often determine how accurate a DNA paternity tests will be by how many markers it analyzes. Generally, 15 alleles must match for a child's paternity to be established. Cheaper tests only test for 16 markers while better tests look at 20 or more. Home DNA uses between 16-18 genetic markers.
It is important to remember that most at-home paternity tests are not considered cheap legal DNA tests in the United States and are not court admissible for issues such as child support. Strict chain of custody procedures must be followed in courts. Legal testing often involves taking an in-person paternity test in a lab (many are open 7:00 am to 8:00 pm or later). At home paternity tests are for informational or peace of mind purposes on a child's biological father only.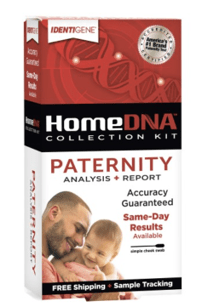 This test is not available in New York state except with a special order from a medical professional.
Nebula Genomics offers a high quality, affordable DNA test
Most of the DNA companies you know only test 0.02%of your DNA. With such a minor percentage, you can only expect to get a less reliable result. However, that is not the case with Nebula Genomics.
Our 30X Whole Genome Sequencing test kit is affordable, comprehensive, and reliable.
We decode 100% of your DNA, which explains why and how we offer excellent results better than what you'll get from other DNA test companies. Plus, we decode your DNA 30-100 times so that any errors produced are identified and removed. Overall, we produce 10,000 times more data than other DNA testing services like 23andMe and AncestryDNA. You even get access to Y DNA and mitochondrial DNA (mtDNA) tests.
Nebula Genomics understands how well you want your privacy protected; thus, we offer excellent privacy protection. We don't allow third-party access to your information without first seeking the customer's consent. Therefore, you can trust us to serve you well without risking the privacy of your most personal information.
We also allow our customers to access our powerful, browser-based genome exploration tools. With it, you will find answers to any questions about your DNA. Our Whole Genome Sequencing data is of the highest quality. Our Whole Genome Sequencing data is of the highest quality and can be used by physicians and genetic counselors.