This review is written with the intent to be as unbiased as possible. However, it represents the opinion of an individual reviewer and is therefore subjective. Furthermore, at Nebula Genomics we seek to educate the public about the benefits of Whole Genome Sequencing. Information about our Whole Genome Sequencing DNA test is therefore incorporated into the review.
February 10, 2021
7 Facts from our Lexapro Review
Location: Parsippany, NJ
Products: Lexapro is the brand name of an antidepressant called escitalopram.
Costs: $250 to over $1,300, may be covered by insurance
Results: Effective in treating anxiety and depression. Some potential side effects
How it works: Patients need a doctor's prescription
Recommended dose: 10 mg per day
Complementary Products: Nebula Genomics 30x Whole Genome Sequencing DNA Test is the most comprehensive DNA test that decodes 100% of your DNA with exceptional accuracy.
Lexapro Introduction
What is Lexapro? Manufactured by Allergan plc, Lexapro is an antidepressant. Its generic name is escitalopram. It belongs to a group of drugs called selective serotonin reuptake inhibitors (SSRIs) and is prescribed as a highly effective treatment for major depressive disorders in adults and adolescents aged 12 years and above. It is not suitable for children below 12 years.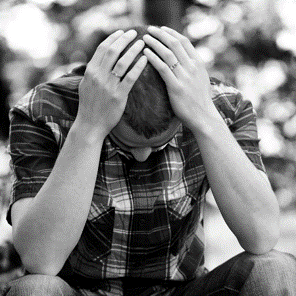 Some Lexapro side affects may occur with this medication. Some of these include: painful urination, dizziness, drowsiness, tiredness, weakness, anxiousness, agitation, increased muscle movements, feeling shaky; insomnia, heavy menstrual periods; nausea, constipation, decreased sex drive, impotence, or difficulty having an orgasm. If you experience any of these symptoms, you should consult your doctor or medical professional.
Does Lexapro cause weight gain? There is some increased risk of weight gain on this medication. This can be the result of a direct appetite boost or of an individual tending to eat more as their depression and anxiety is reduced.
Allergan plc is an American, Irish-domiciled pharmaceutical company specializing in developing and marketing brand name drugs and medical devices. Besides developing medications like Lexapro for the central nervous system, they also produce medical aesthetics and medications for eye pain and gastroenterology. Botox is one of their products.
This company was founded on May 16, 2013, when Allergan Finance, LLC (Actavis) & Warner Chilcott were merged. It was renamed on March 17, 2015 to Allergan Plc upon the merger of Allergan, Inc. and Actavis.
On May 8, 2020, AbbVie (NYSE: ABBV), a research-based global biopharmaceutical company, announced that it had completed its acquisition of Allergan plc.
Lexapro Science
To understand how the depressant works, we first need to understand how the brain in an individual with anxiety or depression is affected.
What is Lexapro used for? Depression and anxiety are among some of the most common mental illnesses in the U.S. and around the world. They are a leading cause of suicidal thoughts and risk of suicidality. These disorders are a result of a chemical imbalance in the brain that affects mood. Although environmental factors are thought to play some role, genetic factors are also important indications that may make an individual predisposed to one of these issues. You can read more about which genetic variants are involved in the Nebula Research Library.
When an individual suffering from depression or anxiety takes an antidepressant, it usually works by altering the levels of the chemicals involved in the brain. They often increase the availability of "feel good chemicals" like serotonin and dopamine in the brain. The outcome of these effects is a more balanced mood and a reduction of the symptoms of depression or anxiety.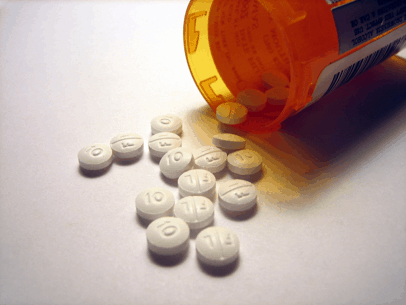 This drug is approved by the FDA, who provides a medication guide on their website. As a selective serotonin reuptake inhibitor (SSRI), Lexapro specifically helps increase serotonin. Serotonin is a neurotransmitter that carries signals between neurons. The medication blocks the reabsorption of serotonin into neurons so that more free serotonin is available for the neurons. SSRIs are called selective because they mainly affect serotonin, not other neurotransmitters.
The drug can cause serotonin syndrome in some patients. Serotonin syndrome occurs when medications cause high levels of the chemical serotonin to accumulate in the body. Although the SSRI is designed to boost serotonin, too much can cause symptoms that range from mild to severe. Severe serotonin syndrome can cause death if not treated.
This syndrome usually occurs when a medication like Lexapro is just started or when the dose is increased. Milder forms of serotonin syndrome can be stopped by either stopping the medications that cause symptoms or by taking drugs that block serotonin.
Symptoms include high or low blood pressure, hallucinations, agitation, fever, sweating, muscle stiffness, twitching, loss of coordination, shivering, fast heart rate, nausea, vomiting, or diarrhea. Once you notice any of these, you should seek medical attention.
Lexapro Reviews
The drug comes in three different strengths:
F L 5 (Lexapro 5 mg)
F L 10 (Lexapro 10 mg)
F L 20 (Lexapro 20 mg)
The identifying numbers are largely printed on the tablets to make them easy to identify. For example, the F L 5 (Lexapro 5 mg) has "FL" on one side of the tablet and "5" on the other side. Pill with imprint F L 20 is Lexapro 20 mg, and that with FL 10 is Lexapro 10mg.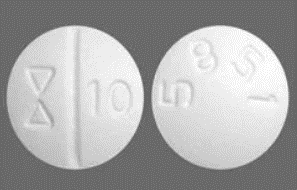 You can only obtain these prescription drugs from your doctor, who will prescribe the suitable Lexapro doseage for you. The recommended dose is 10 mg once per day.
How to get Lexapro
You can pick up your prescription from a traditional pharmacy. But you can also obtain the drug from sites like Amazon pharmacy. You still need a prescription, but you can have it filled and even covered by your insurance completely online. Prices may be lower than traditional stores as well.
How to take Lexapro
Follow your doctor's prescription when taking this drug. You should also read through the leaflet and follow all instructions carefully. You should follow a precise time frame each day when taking this drug, and you don't necessarily have to eat before it's taken. Use the included dosing syringe to obtain a precise measurement for your dose.
How long does it take for Lexapro to work? It's important to note that Lexapro immediate effects do not exist. While some physical symptoms like sleep, energy, and appetite may improve within the first 1-2 weeks, depressed mood and lack of interest in activities may need up to 6-8 weeks to fully improve.
You shouldn't stop taking Lexapro without first speaking to your doctor or health care provider, or you may risk having unpleasant Lexapro withdrawal. Common Lexapro withdrawal symptoms include dizziness, muscle tension, chills, confusion, trouble concentrating and remembering things, and bouts of crying.
Nonsteroidal anti-inflammatory drugs (NSAID) such as ibuprofen, aspirin, diclofenac, indomethacin, celecoxib (Celebrex), meloxicam, and naproxen (Aleve), and others should be avoided. If you must use them with Lexapro, call your doctor. Combining NSAID with Lexapro may cause patients to bruise or bleed easily.
Sometimes, doctors will recommend that patients switch from a Monoamine Oxidase Inhibitor (MAO inhibitors) to medications like Lexapro. At least 14 days should elapse between discontinuation of an MAOI intended to treat psychiatric disorders and initiation of therapy with Lexapro. Another medication that should be avoided is methylene blue, a drug used to treat methemoglobinemia.
If you miss a dose, you can generally take it as soon as you remembers. But if it's close to when the next dose is due, skip the missed dose.
Lexapro Cost Reviews
Oral tablet 5 mg: 100 tablets for $1,273 ($12.73 per pill)
Oral tablet 10 mg: 100 tablets for $1,330.12 ($13.30 per pill) or 30 tablets for $248.16 ($8.27 per pill)
Oral tablet 20 mg: 30 tablets for $103.77 – $258.26 ($3.46 – $8.61 per pill). 100 tablets for $1,387.57 ( $13.88 per pill)
Prices will vary depending on which pharmacy you use. You can also find discounts and coupons on websites such as GoodRx. Insurance may also cover some or all of your prescription costs.
Lexapro Privacy Reviews
You'll find Allergan's privacy policy at the down part of the company's homepage. Since AbbVie acquired Allergan, there has been a slight change in its policies, including its privacy policies.
However, a section of the company's privacy policy reads, "Allergan and AbbVie share common privacy principles and practices, and the new combined company will honor any Allergan-provided privacy notices for personal information previously collected, used, and maintained by Allergan. As we integrate our businesses, we will also integrate information and combine our privacy programs as needed."
Therefore, customers are not significantly affected by the change of the company's ownership. Allergen is committed to protecting your data.
The privacy policy also provides sections that extensively cover regional policies. The United States regional policy explains how Allergan collects, uses, and discloses personal data in the U.S.
The California privacy notice sets out Allergan's commitment to compliance with the California Consumer Privacy Act (CCPA).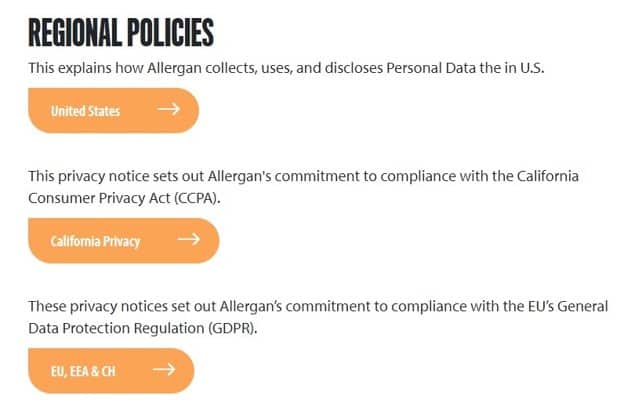 The other two sections are the EU, EEA & CH privacy notices and the privacy policy that affects other regions. The former set out Allergan's commitment to compliance with the EU's General Data Protection Regulation (GDPR). While the latter provides information about privacy & data protection for users outside the U.S. and GDPR countries.
Lexapro Pros and Cons
Pros
It has a lesser addiction rate compared to other anxiety drugs like benzodiazepines
Suitable for treating generalized anxiety disorder (GAD)
It is less disruptive to brain chemistry compared to other drugs like benzodiazepines
Approved by the FDA
Less expensive than similar products
Cons
Reduced appetite
Possible health complications may arise when combined with other drugs like anti-inflammatories or when the patient drinks alcohol
Lexapro weight gain may occur
Other Lexapro Reviews
Since Lexapro is a prescription medication, it is not sold by retailers and thus does not have many public customer reviews. There are some prescription-based services that also provide some reviews and drug information. However, it should be noted that these sites are for educational purposes only and are not meant to provide medical advice, diagnosis, or treatment.
GoodRx asked 1063 people what they think after they started taking Lexapro. 61% confirmed it is worth it, 17% were Not sure, and 22% claimed it's Not worth it.

Many patients prescribed Lexapro noted that it seemed to take a while for the medication to work and that they experienced multiple side effects. However, most patients who reviewed the product did say they started feeling better using it to treat their anxiety.
On Drugs.com, Lexapro has an average rating of 7.5 out of 10 from a total of 1,834 ratings. 69% of those who reviewed Lexapro reported a positive effect, while 15% reported a negative effect.
From this site, it appears that more people had success when using this drug to treat anxiety and less success when using it for major depressive disorder.
Lexapro vs Other Antidepressants
Brand name
Lexapro
Zoloft
Citalopram (Celexa)
Prozac
Generic drug name
escitalopram
sertraline
citalopram
fluoxetine
Form
oral tablet, oral solution
oral tablet, oral solution
oral tablet, oral solution
oral tablet

oral capsule

delayed-release oral capsule

oral solution
Who can take it
people 12 years and older
people 18 years and older
18 years and older
18 years and older
Recommended dosage (actual dosage determined by your doctor)
10 mg per day
25-50 mg per day
10 – 40 mg per day
20 – 60 mg per day
Lexapro vs Zoloft, Lexapro vs Prozac, and Celexa vs Lexapro
Nebula Genomics
Often, we focus more on the external factors that cause depression, such as stress, death, divorce, etc. and less on intrinsic risk factors. Environmental risk factors do influence the development of mental disorders such as depression, bipolar disorder, panic disorder, panic attacks, and social anxiety, but it's understood that genetics also play a role. Sometimes, depression is deeply rooted in the genetic makeup of an individual.
Taking a DNA test may help you understand your genetic susceptibility to the illness and help in determining a lasting solution.
Nebula Genomics DNA test is comprehensive and regularly updated at no additional cost. Unlike other consumer DNA tests that test only 0.02% of your genetic makeup, Nebula Genomics 30X Whole Genome sequencing decodes 100% of your DNA.
In addition to the high quality DNA tests, we also provide Nebula Research Library. There, you'll find new reports every week based on the latest scientific discoveries. You can also use our powerful, browser-based genome exploration tools to answer any questions you have about your DNA.
Our Whole Genome Sequencing data is reliable and of excellent quality. You can even use it in consultation with your physicians and genetic counselors to help determine which types of mental health medication may be best for you.
You may also want to look at Zoloft, a similar antidepressant, or DNA tests that specifically focus on mental illnesses to guide treatment options including Genomind and Genesight.
If you're interested in general health and well being in addition to mental health, you may be interested in these other at-home tests, some that include prescription products:
Did you like our Lexapro review? You can read more reviews on our blog and check out our complete guide to the best DNA test kit and other home tests.