7 Facts from our Nutrigenomix Review
Location: Toronto, Ontario Canada
Services: Provider-administered genetic testing for personalized nutrition
Cost: About $400
Reports: Three separate reports for Health, Sports, Fertility, plus a plant-based version of the Health report
How it works: The test requires a saliva sample collected at home or in a doctor's office and sent to a company lab, where it is analyzed and a report is sent to your healthcare professional
Privacy: Nutrigenomix uses a barcode to match your personal information with your DNA sample. Only your doctor will be able to link your results to you.
Alternative Products: Nebula Genomics 30X Whole Genome Sequencing (WGS)
This review is written with the intent to be as unbiased as possible. However, it represents the opinion of an individual reviewer and is therefore subjective. Furthermore, at Nebula Genomics we seek to educate the public about the benefits of Whole Genome Sequencing. Information about our Whole Genome Sequencing DNA test is therefore incorporated into the review.
June 14, 2022
Pros and Cons
Pros
Result accuracy is almost 100%
Tests designed on evidence-based science
Company is active in nutrigenomic research
Personalized nutrition recommendations in consultation with a healthcare professional
Cons
Expensive
It takes time to get test results – about 2-4 weeks
Limited to 70 genetic variants related to nutrition
Required to consult with a healthcare professional
Nutrigenomix Introduction
Nutrigenomix is a personalized nutrition company with the mission of improving health and performance through genetic analysis and recommendations. Its three reports combine 70 genetic markers with actionable nutritional and health information.
It is known that certain gene variants can increase risk of health conditions such as heart disease, type 2 diabetes, and obesity. Plus, customers get additional insight into aspects related to general health and wellness such as inflammation and antioxidant capacity, sleep and alcohol sensitivity.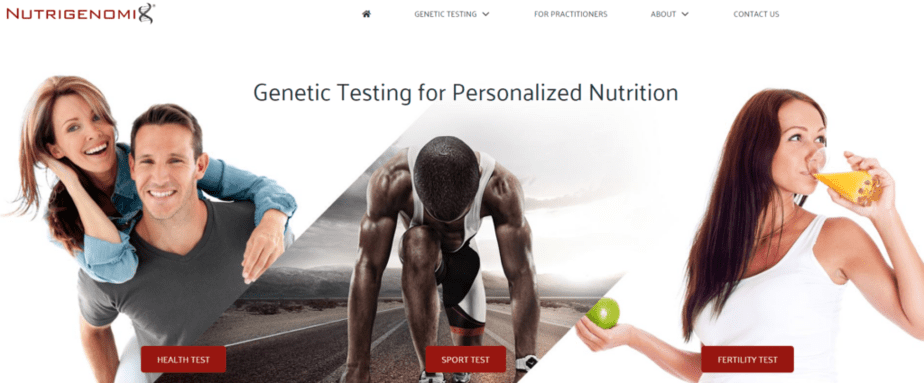 Dr Ahmed El-Sohemy founded Nutrigenomix in 2011 as a start-up biotech company at the University of Toronto. To this day, he remains the company's president and chief scientific officer. The company started with seven genes in their test. By comparison, it now analyzes about 70 different genetic markers. 
The company is supported by robust scientific evidence and led by internationally-recognized experts in nutrigenomics and personalized nutrition. It works with over 10,000 healthcare professionals, including distinguished experts with access to award-winning tech. Also, the company leads several branches in more than 40 countries, provides its reports in eight languages, and is the exclusive provider to the Cleveland Clinic in the United States.
Review of the Science Behind Nutrigenomix
The company does not believe dietary recommendations based on a one-size-fits-all model is either efficient or effective. The human genome project allowed us to decode every gene in the human genome. Research in nutrigenomics explains that an individual's body responds to similar food and nutrition differently based on that person's genetic makeup.
At the genetic level, every person is unique – this is what accounts for the different reactions to the chemicals and nutrients in food.
Studies have shown that DNA-based dietary advice can increase motivation and enhance compliance compared to the one-size-fits-all recommendations. These researches indicate that the latter yield significantly better dietary improvements than general advice or the use of supplements. This is why the company's nutrigenomic tests are based on robust scientific evidence.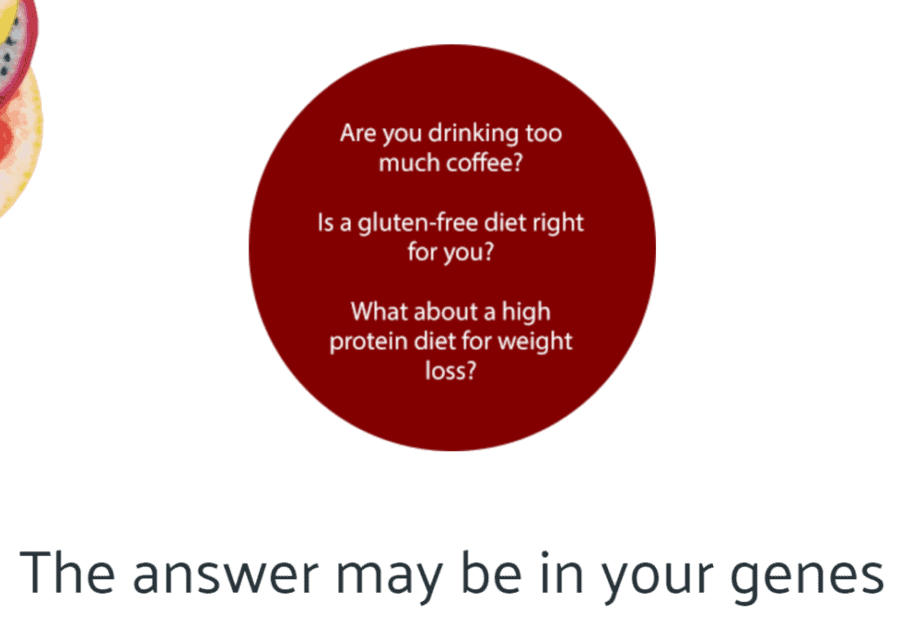 It supports these claims through funding and conducting original nutrition research at universities around the world, with the only genetic test used in a peer-reviewed, randomized controlled trial on testing for personalized nutrition. A summary of a sample study available on its website suggests that patients with DNA-based diets lose weight easier and reduce their blood glucose levels more effectively than the control group.
Review of Taking a Nutrigenomix Test
The company believes that consulting with a healthcare professional is the best way to achieve optimum results from genetic testing. Thus, they must be ordered by a practitioner within their system.
The website allows you to search for a clinic or professional near you. With the results, the healthcare professional who ordered the DNA test can go over nutrition counseling, providing guidelines and directives regarding foods you need to include in your diets and those you should avoid. They can also recommend exercises and physical activities that best suit your genetics.

If your practitioner isn't listed, you can contact the company to complete the test remotely with an in-house registered dietitian.
The DNA sample is collected via saliva sample or cheek swab. You can choose to have your healthcare practitioner perform the test or you can perform it at home. Afterwards, the practitioner will send the sample to the Nutrigenomix laboratory for analysis.
Results are available 2 weeks after the sample arrives in the lab. The report is delivered to your healthcare professional, who will contact you to discuss the results.
Review of Nutrigenomix Reports
The company has grouped its panel of genetic tests into four reports:
Health
Sport
Fertility
Plant-based Nutrition and Fitness (vegetarian/vegan version of the Health test)
Health Test
This test focuses on connecting individual genetic profiles to health and recommending ways of improving general health and wellness through personalized dietary plans, such as high-protein diets for weight loss. Nutrigenomix follows a Hippocratic quote, which implies that achieving optimum health and wellness is impossible without knowing each genetic composition.

To eat smart means taking a diet that suits your dietary needs as interpreted by the results of the DNA test. You take a personalized diet that best suits your genetic requirement. So when you eat smart, you get to look, feel and perform at your optimum best.
The test shows how genetic information affects the following:
Weight control
Cardiovascular health
Food intolerance
Exercise and physical activities
Eating patterns
Nutrient metabolism
The company also offers a plant-based version of this report. In 2020, Nutragenomix's plant-based nutrition and fitness reports won the Nutra-ingredients award. The plant-based nutrition is a special eating plan set to meet the needs of vegans and vegetarians.
After taking the genomic test and noting all the dietary lapses in a person's diet, dietitians can then design a perfect dietary plan to supplement those lapses.
Sport Test
As the name suggests, this test focuses on individuals who may be athletes or otherwise seeking personalized nutrition recommendations to maximize athletic performance.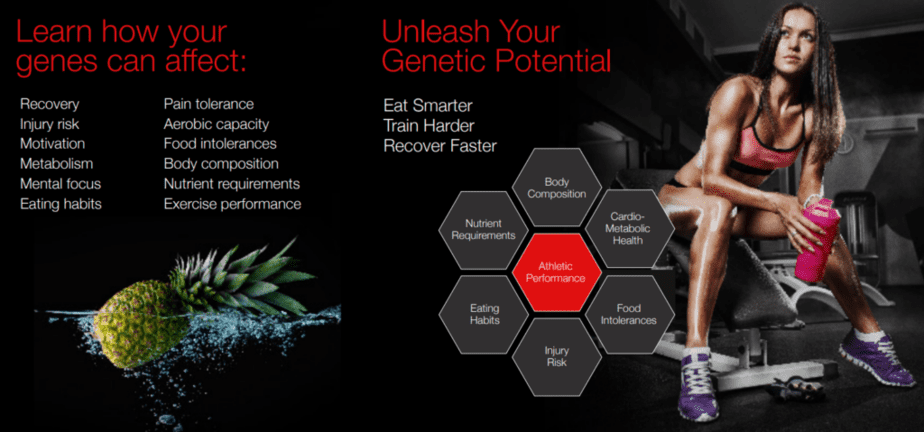 Nutrigenomix believes that when you eat smart – according to your genetic requirements – you are equipped to train harder and recover faster.
The test shows how the genes affect the following:
Body composition
Mental focus
Being a fast or slow metabolizer
Pain tolerance
Body recovery and risk of injuries
Eating patterns and habits
Nutritional requirements
Knowledge of this is then applied to finding the perfect dietary plan for each individual. Then, optimizing performance and achieving genetic potential are possible. Eating according to genetic needs is said to be the future of optimizing sports performance.
Fertility Test
Evidence-based research shows that the nutritional status of both men and women may play a crucial role in fertility. Since every individual responds differently to nutrients in food. People with fertility issues may be eating substances that are causing harm to their reproductive system.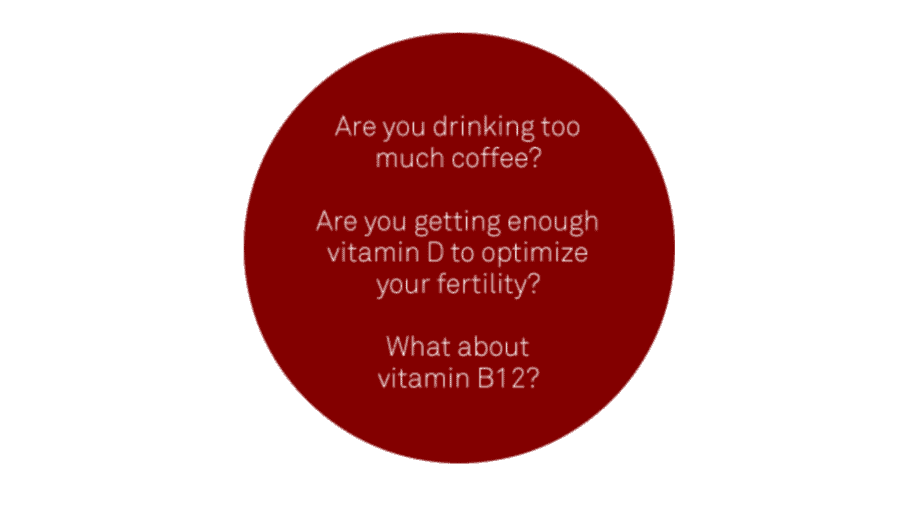 The test shows how the foods you eat – your eating habits and patterns, exercise and physical activities, weight management, nutrient metabolism, etc., affect your sexual health and fertility. Your wellness expert can then analyze the results of your tests and then use them to design a personalized dietary plan to optimize your fertility.
Review of the Benefits of a Nutrigenomix Test
You get critical information about how your DNA and nutrition are related. The Nutrigenomix test lets you know if:
You need more vitamins, minerals, and/or omega-3 fatty acids.
You need less calorie intake than the general recommendation for weight loss.
You have an elevated risk of diabetes, especially type 2.
Your body requires more exercises for weight loss than the general population for weight management.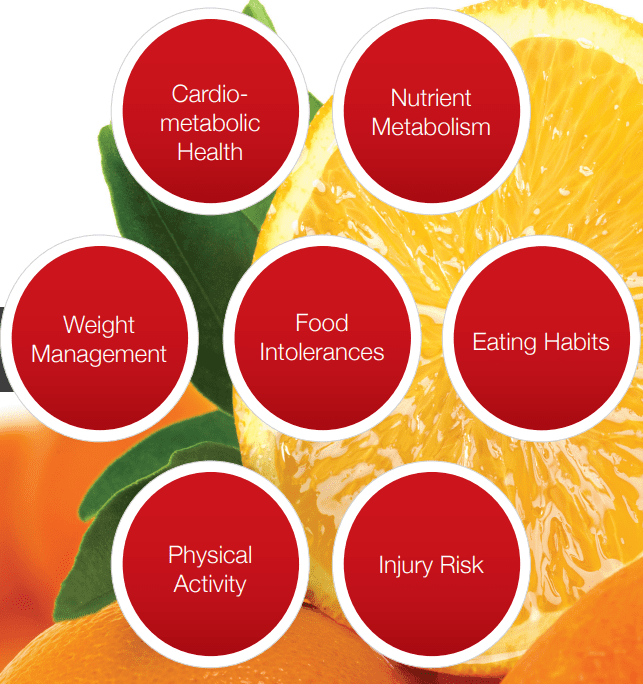 Also, the test shows your body's limit to certain nutrients, which may be critical to avoiding some health problems.
Sodium – High sodium levels are a risk factor for high blood pressure.
Saturated fats – High amounts are a risk of obesity and some cardiovascular disorders.
Caffeine – if taken in excess, individuals risk having a heart attack, etc.
Cost of Nutrigenomix
The price of Nutrigenomix tests are not available on their website. Other reports indicate that they are around $400. This includes costs such as collecting test kits, shipping, laboratory analysis, and reports. Note that the fixed fee above does not include the consultation fee.
The test is not covered by insurance. However, some providers may cover the cost of a consultation with a healthcare professional.
Review of Nutrigenomix Privacy
DNA samples are stored in secure, controlled-access facilities and identified only with a unique barcode. Only the healthcare professional who ordered the test is able to link the code to your personal information.
Nutrigenomix will note share your data with third parties or use your data for research without your permission, except as required to provide the services requested, or as required by law.
Nebula Genomics
Nutrigenomix is one of the leading companies focused on personalized diets using individual genomic information. For over a decade now, the company has been helping its customers optimize their health through nutrition tailored to their genes.
These tests are ideal for those solely interested in optimizing their nutrition plans. However, genetic testing can go far beyond that. Nebula Genomics provides accurate, personalized genomic services and comprehensive reporting on everything from nutrition, fitness, chronic disease, traits, ancestry, and more.
Where Nutrigenomix accesses about 70 genetic markers, our 30x whole genome sequencing test decodes all 20,000 genes. This means that you will receive all your genetic information with a single test. This process lends itself to providing you with expanded reports based on the latest research. These will be updated as more research is conducted.
Plus, since you have access to your raw data, you can use your genes to answer any question you may have regarding genetic predispositions. You get all this for $299 or less.
| | | |
| --- | --- | --- |
| | Nutrigenomix | Nebula Genomics |
| Testing | Isolates DNA from saliva and runs analysis on about 70 gene markers | Isolates DNA from saliva and sequences all 20,000 genes and regulatory regions |
| Genome Sequencing | No | 30x whole genome sequencing |
| Ancestry Report | No | Performs detailed ancestry reporting with the complete Y chromosome and mtDNA sequencing |
| Counseling | Healthcare professional consultation required | No, but data is of the top quality and available to physicians and general counselors. |
| Cost | $365 | $0, $99, $299 |
Did you like our Nutrigenomix review? You can read more reviews on our blog and check out our complete guide to the best DNA test kit and other home tests.
Other companies
You can use your DNA to check out other personalized diet plans with companies such as:
Or you can look into subscription nutrition services such as Nutrisystem and Noom.
Plus Athletigen, Genomelink, Beyond Body, Sequencing.com, and Xcode Life offer specialized fitness plans to compliment your DNA diet.