7 Facts from our Garden of Life Review
Location: Palm Beach Gardens, Florida, United States
Products: Over 360 products in their catalog
Cost: $7-$75
How it works: Search and order products through the online catalog
Privacy: Only shares information to provide products and services requested
Reviews: Very good-Excellent
Other Products: Nebula Genomics offers 30X Whole Genome Sequencing that decodes 100% of your DNA and offers reports on diet and much more!
This review is written with the intent to be as unbiased as possible. However, it represents the opinion of an individual reviewer and is therefore subjective. Furthermore, at Nebula Genomics we seek to educate the public about the benefits of Whole Genome Sequencing. Information about our Whole Genome Sequencing DNA test is therefore incorporated into the review.
May 3, 2022
Pros and Cons
Pros
The company is the first supplement company to be carbon neutral
Formulas are made from clean, traceable, organic, and non-GMO ingredients
The website is very easy to navigate
Vast product portfolio to choose from
Cons
Product selection can be overwhelming
Packaging is not environmentally friendly
Garden of Life Introduction
Garden of Life vitamins and supplements are made from whole foods containing nutrients that are easily recognized by the body. They offer convenient, fun, and delicious formulas in the form of sprays, chewable, and gummies.
Garden of Life's goal is to help customers around the globe struggling with various health challenges. When producing these supplements, the company's laboratory is very keen about what goes into them. This helps them manufacture the supplement without adding any fillers or binders, artificial coloring, flavors, or synthetic ingredients.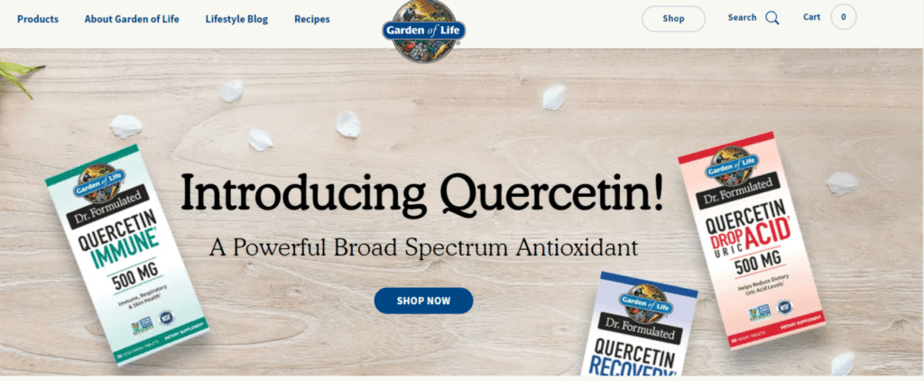 Jordan Rubin, a patient who struggled with weight loss issues while battling the digestive disorder, Crohn's disease, founded the company in 2000. Hoping to find better treatments himself, Rubin dedicated himself to research and created an effective supplement. This gave him the push to develop the Garden of Life. The company is based in Palm Beach Gardens, Florida, United States.
The Science Behind Garden of Life
When Garden of Life creates its products, it pays attention to food the human body needs to eat, process, and get its nutrition. The company aims to empower consumers with the tools needed to have extraordinary health.
This drives the company to examine the highest quality of food missing from our daily diet and how it can empower our health. These nutritious whole food ingredients create the company's supplements to help boost healthy living. The mykind Organics line, co-founded with Alicia Silverstone, is made with organic fruit and herbs. Plus, all formulations are Certified USDA Organic and Non-GMO Verified by the Non-GMO Project.

Garden of Life is also very conscious of what should not go into the supplement during production. Fillers, binders, artificial sweeteners, colors, or harsh chemicals to grow produce are things the company avoids.
The company uses a third-party certification to further prove that its product is clinically studied, clean, and traceable. Traceability means that the company knows the farmers that grow their ingredients, everything from how they are grown to how the farm treats its workers.
It is also carbon neutral, having achieved that status in June of 2021. It notes that it is the first vitamin and supplement brand to accomplish this.
Review of Garden of Life Products
Garden of Life offers supplement products through its online catalog. It sells multiple brands and types of products, including foods, vitamins, gummies, sprays, raw meal replacement shakes, and protein powders. Customers looking for a wide range of health products and like to shop around will find this setup helpful.
You can search by type of product like live probiotics, plant based protein, sport; health interests like immunity, weight management, and sleep; or your lifestyle like vegan, keto, and mediterranean diet.
There are over 360 products in the company's portfolio and we will highlight some of them below.
Gummies
Dr Formulated Stress Relief Gummies: These gummies are drug-free and contain Lavender, and L-Theanine that helps fight fatigue, manage stress and optimize your energy. It also helps to promote a positive mood and make the most out of your daily life.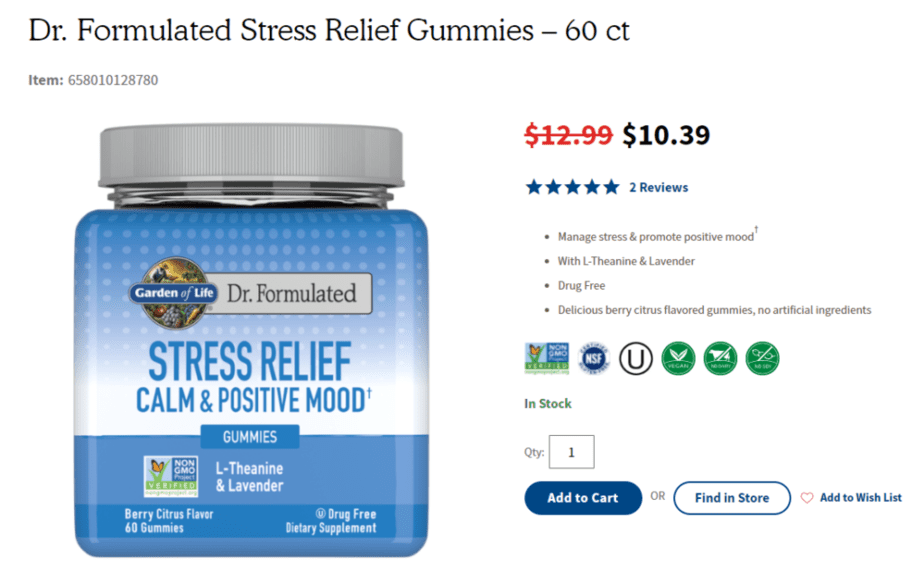 Mykind Organics Elderberry Immune Gummies: Mykind organic elderberry gummies made with Non-Gmo Project Verified real fruit with no refined sugars, gelatin, or harsh chemicals. Organic gummies help to provide support for the immune system.
Capsules
Gluten-Free Support 90 Vegetarian Capsule: This whole food supplement is ideal for people living a gluten-free lifestyle. It provides the body with highly active and a powerful digestive enzyme blend to help support the breaking down of dairy and gluten-containing foods.
Vitamin Code 50 and Wiser Men Capsules: This supplement provides the body with the nourishment required for healthy well-being and optimal health in men over 50. It also supports prostate health, blood pressure, and a healthy heart.
Raw CoQ10 60 Capsules: Raw CoQ10 is an electron transporting coenzyme and a fat-soluble antioxidant that prevents free radicals and supports heart health and cardiovascular function. This supplement also supports energy production, healthy aging, physical performance, and cellular growth.
Sprays
Mykind Organic Liver Bitters Detox Spray: This detox spray is a modern approach to traditional herbal therapies to help detoxify the liver.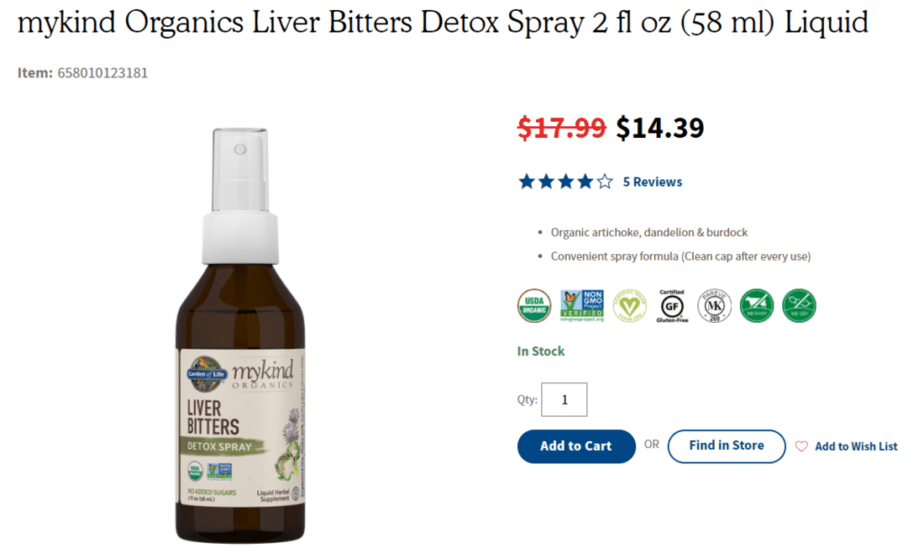 Foods
Mykind Organics Fair Trade Organic Maca Root Energy Boost: Mykind organic maca root has gone through gelatinization to help improve digestibility and boost stamina and energy. It also includes probiotics for additional support for the body's digestive system.
Garden of Life Raw Organic Protein and Greens – Vanilla: With the rich nutrients from organic greens and clean organic plant protein, you get a supplement that supplies your body with greens and protein in one serving. This supplement helps to promote healthy digestion and helps in the repair of muscle with a clean vanilla flavor.
Sport Organic Plant-Based Performance Protein Chocolate: Organic plant-based performance protein chocolate provides organic nutrition for athletes looking for more nourishment for their bodies and power for their exercise. The supplement also supports healthy sugar levels, and during workouts, you will feel hunger satisfied.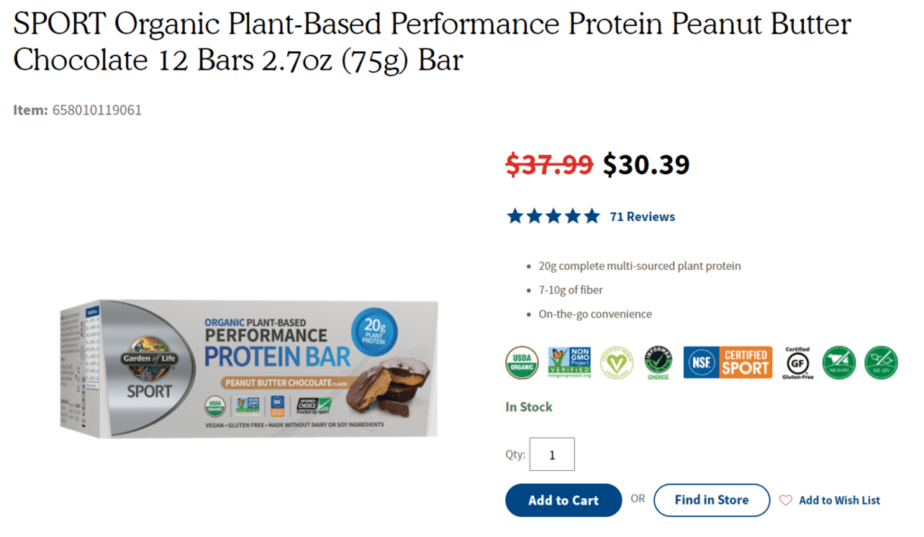 Vitamin Code Raw R3: The whole food nutrition was explicitly designed to support the immune system, breast, bone, prostate, and healthy digestion. It does not contain artificial flavors, additives, colors, fillers, synthetic binders, or sweeteners commonly used in the production of tablets.
Brain Clean and Complete Supplement Pack: This supplement empowers brain health and promotes sharper and clear thinking, acuity and mental energy. It also supports relaxation, emotional well-being, immune system, digestive health, heart hurts, and eyesight.
Powder
Beets Beauty BlackBerry Melon Powder: Organic Beef is a beauty blend that helps strengthen the nails and hair and supports the body's natural antioxidant defenses. This supplement is clinically proven to help fight against aging issues caused by the sun.
Dr Formulated Organic Fiber Unflavoured Powder: This supplement is a source of organic probiotic fiber designed to support a healthy microbiome and sustain beneficial gut bacteria. This supplement contains nutritious organic superfoods like orange peel, acacia, cranberry fruit, apple peel, and baobab fruit.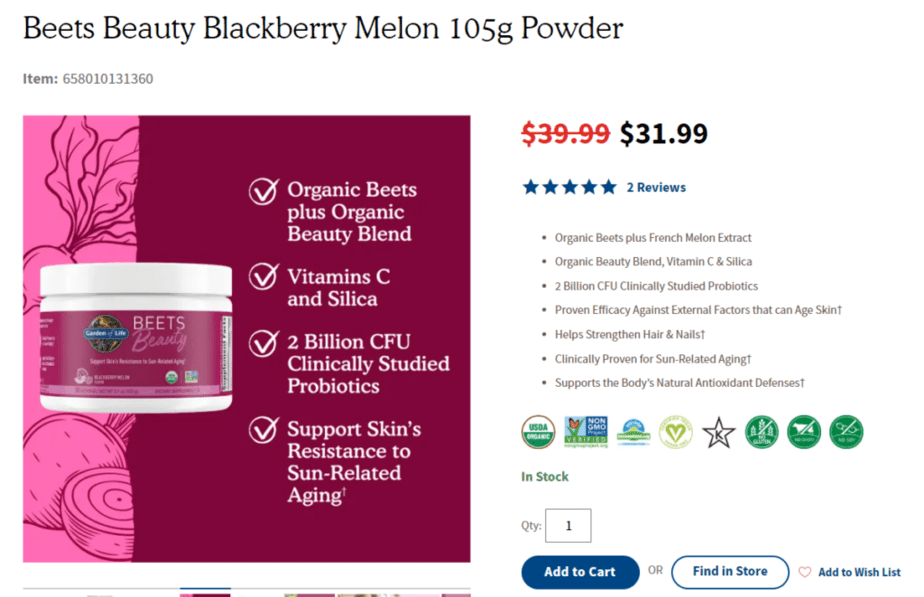 Dr Formulated Whole Food Magnesium Orange Powder: Most Americans do not consume the appropriate amount of magnesium, resulting in several health challenges. This product is a fizzy, delicious drink that helps relax and calm you for better sleep at night while restoring the body's magnesium levels.
Perfect Food Super Green Formula Powder: This supplement is made with sea vegetables like chlorella, calcified red algae, Spirulina, acerola cherry, raw probiotics, and others. It ensures that you get the nutritional benefits from vegetables and fruit in multiple servings every day.
Review of Garden of Life Cost
Garden of Life Supplements prices are competitive and generally affordable. They tend to be on sale, as noted in each product's page.
Overall, the prices range from $7 for a package of RAW Organics Golden Flaxseed Seeds to $75 for Dr. Formulated CBD 50mg Liquid Drops. Most products fall within the $20-$40 range for 1-2 months of product, which is on par for health supplements.
Other Garden of Life Reviews
Garden of Life includes customer ratings and reviews on many product pages and they all tend to be pretty good, with ratings between 4 and 5 stars. This is expected on a company's website. While some products have no or very few reviews, best sellers like the Dr. Formulated Probiotics Once Daily Women's have over 400 reviews.
The company also offers some of its products on Amazon. Once again, customers highly recommend the products, with ratings typically at 4.5 out of 5 stars. The Dr. Formulated Probiotics Once Daily Women's has over 36,500 reviews. Many satisfied customers noted that the supplement worked well and improved their health. Some complaints, mainly from 2018 or earlier, noted that they did not approve of the plastic bottling. Others noted that there were less pills in the bottle than advertised when purchasing from this third party seller.
Reviews on customer service are mixed.
Review of Garden of Life Privacy
Garden of life is very conscious of its customer's privacy. This has led them to create measures to help shield their customer's information from the unauthorized parties on their website. The company's privacy notice contains information on how they use customer's information compliant with applicable regulations and laws.
When you submit your personal information to the company during the registration process, it is used only to process the service you require. Garden of Life cannot rent, sell, disclose, or share customer information with a third party except for those responsible for assisting in providing you with their products and services.
Note that the company's privacy policy also covers other channels like a third-party social network. This channel is one of the ways that the company collects personal information from customers. So customers should rest assured that their information is safe with Garden of Life, and the company will not allow their information to be used wrongly.
Nebula Genomics
Garden of Life seeks to provide patients suffering from certain extraordinary nutrient-deficiency conditions with the best natural food and multivitamins they can get to improve their health. While the company does not promise a one-for-all solution with its multi vitamins and other products, it helps people looking for something more in their search for supplements.
Supplements are not designed to treat or cure any disease and potential customers should consult with a health care professional before changing their diet.
The company is purely based on supplement production and improvement. It is affiliated with top technological health firms that ensure only they sell only the safest and cleanest products. However, the catalog is designed to be extensive, not personalized to your unique nutrition needs.
To truly understand your health, we recommend sequencing your genome, giving you a clear understanding of your genetic predispositions to everything from health, wellness, and disease. Nebula Genomics offers a comprehensive test that highlights predispositions related to diet, fitness, and metabolism. With 30x Whole-Genome Sequencing, we sequence 100% of your DNA to get to the root cause of every biological inclination.
The test is incredibly accurate and comes with other additions that include ancestry reporting and genome exploration tools. Regularly updated reports ensure that you will not miss the latest genetic research.
For only $299 or less, customers will get access to their entire genome, allowing them to continue to ask more questions as more research is conducted.
Did you like our Garden of Life review? You can read more reviews on our blog and check out our complete guide to the best DNA test kit and other home tests.
Other companies
If interested in supplementing your health, you may be interested in these other companies:
Brain:
Focus Factor (a supplement for memory and focus)
Neuriva (supplement to improve brain function)
Prevagen (a supplement designed to improve memory)
Aging:
Other: