This review is written with the intent to be as unbiased as possible. However, it represents the opinion of an individual reviewer and is therefore subjective. Furthermore, at Nebula Genomics we seek to educate the public about the benefits of Whole Genome Sequencing. Information about our Whole Genome Sequencing DNA test is therefore incorporated into the review.
January 7, 2021
7 Facts from our Prevagen Review
Location: Madison, Wisconsin
Products: Quincy Bioscience makes 3 different strengths of the Prevagen supplement for improving memory with each one (except the Professional variant) having either the capsule or chewable tablet form.
Costs: $40 to $179
Reports: Since they do not offer any testing services, they do not provide reports.
Privacy: Prevagen claims to use appropriate data collection, storage, and processing practices and security measures to protect against unauthorized access to your account.
Raw Data Access: They do not offer access to raw data or allow the upload of raw DNA data from other companies like 23andMe and AncestryDNA.
Complementary Products: Our Nebula 30X Whole Genome Sequencing is the gold standard of DNA testing around the world offering weekly updates, genome exploration tools, and deep ancestry analysis.
Prevagen Introduction
Prevagen is a memory support supplement launched by the company Quincy Bioscience in 2007. Claims to this product include better brain health, support for healthy brain function and clarity. Quincy Bioscience is a biotechnology company that specializes in the discovery, development, and commercialization of novel technologies to support brain health care and other normal health challenges associated with cognitive aging.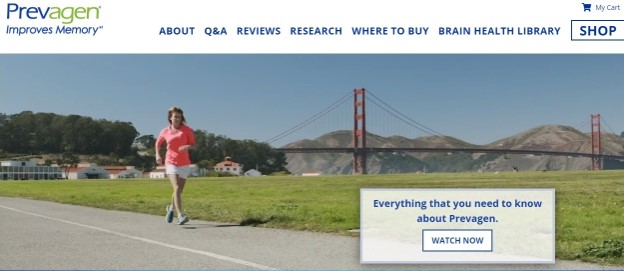 What is Prevagen? This supplement is the company's flagship product. They claim it can help with mild memory loss and cognitive function (even though they advise their customers to seek medical advice before use). The active ingredient in Prevagen is apoaequorin, a protein that scientists found in jellyfish back in the 1960s. The company currently uses a synthetic version of this calcium-binding protein. Other Prevagen ingredients include Vitamin D, Apoaequorin, microcrystalline cellulose, vegetable capsule (cellulose, water), and maltodextrin.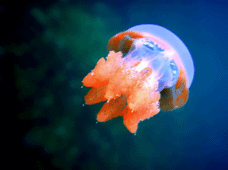 The product comes in different strengths, with the regular strength containing 10 mg of the active ingredient while the extra strength contains 20 mg. There's also the Prevagen Professional, which contains 40 mg of apoaequorin. They also make two different quantities of the products with the 30-count bottle and 60-count bottle of each strength.
There have been some controversies about the product. One such controversy is if the claims of the makers of Prevagen, that the supplement is a way to improve memory and cognitive function, are valid. While the Food and Drug Administration (FDA) and the Federal Trade Commission (FTC) have questioned the credibility of the supplement, users still purchase it, with sales in the supplement industry that have climbed to $165 million over the past decade.
The leaders at Quincy Bioscience include Mark Underwood (who takes credit for the idea behind Prevagen) and a businessman named Michael Beaman.
Prevagen Science: A Protein to Prevent Memory Loss
Quincy Bioscience claims on their website that Prevagen has been clinically proven to help mild impairment of brain function, including memory problems. They initially had claims it also helped with Alzheimer's disease and dementia until the FTC disputed these claims. On January 28, 2020, a similar Prevagen lawsuit charging Quincy Bioscience with false claims, specifically against Prevagen claims, was declared a mistrial by a federal judge in California.

Although the apoaequorin was originally found in jellyfish, Quincy Bioscience manufactured their product from genetically modified bacteria. This approach has led to an argument that supplements like Prevagen should qualify as a drug and should be treated with the same stringent procedures medications in the US are exposed to before being deemed fit for the market.
To validate their claims, Quincy Bioscience cites three studies on their website. The main clinical study (the Madison Memory Study) is the only one placebo-controlled and double-blinded. The report showed that 10.8% of those who used the product daily for three months showed an improvement.
However, this result is not a statistically significant improvement compared to 3.8% of the people that were on the placebo treatment. This study led to the New York Attorney General lodging a complaint to a court in conjunction with the FDA due to claims of false advertising and charging the marketers of Prevagen with making deceptive claims. They claimed the product had defrauded many citizens of their money, especially older adults.
The other studies showed that people who used Prevagen daily experienced an increase in their sleeping times and had better word recall and remembered driving directions.
However, most of these studies have faced opposition due to insufficient reasons linking apoaequorin to the medicinal effects Quincy claims and post hoc analysis. Also, only the Madison Memory Study company study has been published in a peer-reviewed journal.
Instructions included with the product indicate that it should be taken for 90 days. There is no safety or effectiveness information for longer than this time period.
Prevagen Review
How to purchase Prevagen
Where to buy Prevagen: It's widespread popularity has fast-tracked its accessibility. Apart from getting it on their official website (where they offer free shipping in the USA), you can also get it in retail stores (both online and offline) like RiteAid, Walgreens, CVS, and many more. It is also available on other online stores like Walmart and Amazon.

Prevagen Cost Review
Due to the high number of stores and vendors selling the over-the-counter dietary supplement, there tend to be variations in the cost of the different products. We'll review the products and their various ranges of prices.
Regular Strength (30-count capsule): $40 to $80 for one bottle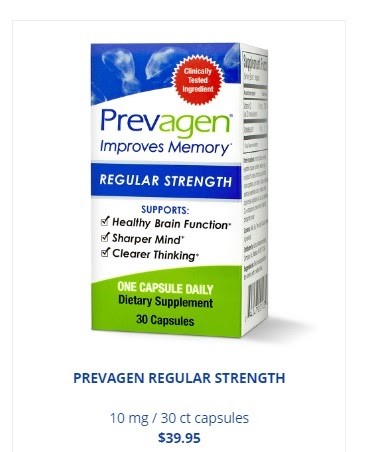 Regular Strength (30 chewable tablets): $40 to $93 for one bottle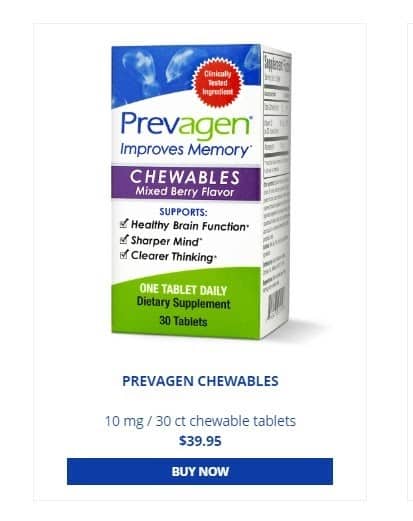 Regular Strength (60-count capsules): $75 to $130 for one bottle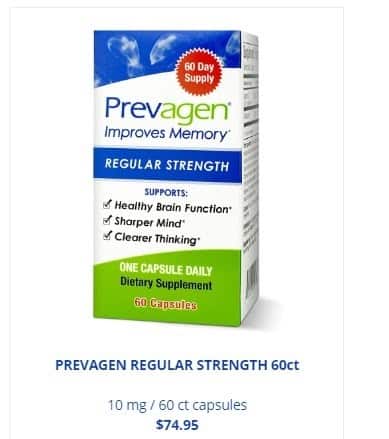 Extra Strength (30-count capsules): $60 to $99 for one bottle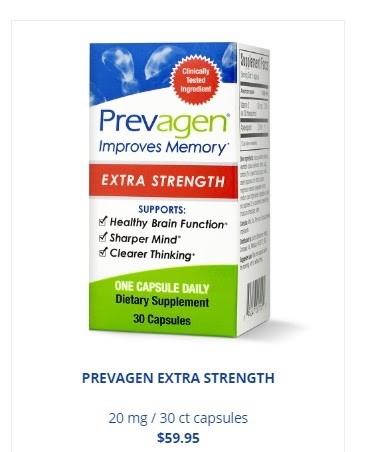 Extra Strength (30-count chewable tablets): $60 to $82 for one bottle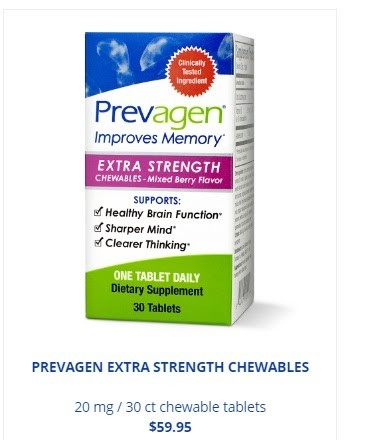 Extra Strength (60-count capsules): $110 to $165 for one bottle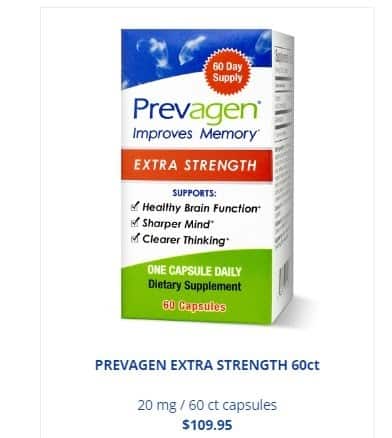 Professional (30-count capsules): $90 to $179 for one bottle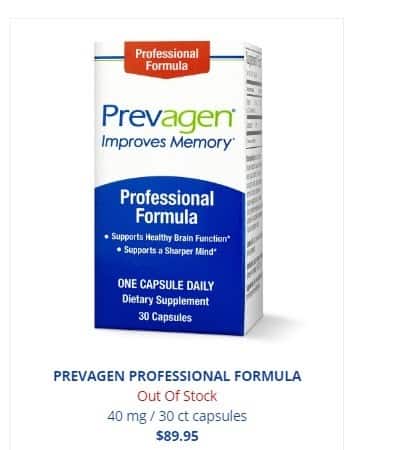 These Prevagen prices could vary depending on when you're purchasing the product.
Prevagen Reports Review
Prevagen doesn't offer DNA testing; therefore, they do not provide reports of any kind for their consumers.
Prevagen Privacy Review
Their privacy policy can be found at the bottom of the website. They state that they only collect personal information that you submit to the website in cases like subscribing to their newsletters, engaging in financial transactions, giving feedback on any of their products, and so on.
Example of such information they might collect include:
Identity Data, such as your name, title, age/birth date, and gender
Contact Information, such as your email address, mailing address, billing address, and phone number
Payment Information, such as credit card information, debit card information, and other financial payment.
Correspondence Information, including information you provide in communications with them.
Online Activity Information, such as your activity while using the sites, as well as information they may gather through the use of cookies, web beacons, and other similar tools.
Device Information such as your IP address, browser information, operating system, and technical information from the device you are using to access the sites.
They also claim that they do not sell your information to third-party websites. They only use the data for scenarios such as sending you newsletters, processing your financial transactions, using them to personalize your visit to the website, and so on.
In terms of protection, they claim to use appropriate data collection, storage, and processing practices and security measures to protect against unauthorized access, alteration, disclosure, or destruction of your personal information, username, password, transaction information, and data stored on their sites. However, they do not clarify further the methods of protection used.
Here at Nebula, we value your privacy a lot. Therefore, we use a combination of privacy computing and blockchain-type protection to ensure your data is immune to any security breach.
Other Prevagen Reviews
Prevagen is one of the most popular dietary supplements globally, and such acclaim comes with its advantages and disadvantages. While they have received positive reviews from many people, quite a number also claim that the supplement doesn't meet Quincy's claims.
Does Prevagen work? A good illustration is on Amazon. Looking through the profile of one of their products, Extra Strength 20mg, 60 Capsules with Apoaequorin & Vitamin D, the product has 4.4 out of 5 stars with 1,235 reviews. However, it did have a few negative ones, too, with one notable user stating that she had been using the products for six months and hasn't seen any change in their use.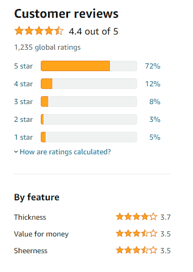 While customer reviews may be positive, the product is largely criticized as unproven by commercial Prevagen reviews 2020, including by companies such as Harvard Health, Wired, and Prevagen reviews from Mayo Clinic.
Prevagen in the News
FDA questions Prevagen's safety
Prevagen to pay millions of dollars in settlement
Prevagen Pros and Cons
Pros
Easily accessible
Mainly positive reviews
Cons
There have been some serious Prevagen side effects experienced with the use of the supplement.
Some users claim it doesn't work.
The company's adverts have been accused of misleading the public.
Nebula Genomics
Knowing your genetic predispositions to memory loss can be helpful in determining whether you should investigate memory supplements such as Prevagen. You can learn more about genetic variants related to memory and disease in the Nebula Research Library.
Here, you can explore your genetic risk of things like Alzheimer's and brain volume and get personalized reports when you upload DNA (free) or purchase our 30X whole genome sequencing. Our tests read 100% of the information on your genome compared to others like 23andMe and Ancestry DNA tests, which only read about 0.02% of your genome.
Our test provides full ancestry DNA reporting alongside Y chromosome and mtDNA sequencing, which we offer in collaboration with YFull. Apart from this, our test will also keep you updated about the latest happenings in the genetic world thanks to our weekly updates.
Lastly, we know how much our customers value their privacy. This is why we treat your personal information divulged on our website with the utmost importance. Using a combination of blockchain-type protection and privacy computing, your information remains inaccessible to anyone, even to us at Nebula.
Other supplement companies that claim to improve brain function include Focus Factor and Neuriva.
You may also want to check out:
Gut health:
Skin and hair care:
Testosterone/ED:
Other products
Plus, Elysium Health and Tru Niagen are specifically focused on anit-aging through boosting NAD in the body.
Did you like our Prevagen review? You can read more reviews on our blog and check out our complete guide to the best DNA test kit and other home tests.