7 Facts from our Persona Nutrition Review
Location: Snoqualmie, WA
Products: Custom daily vitamins and supplements including digestive enzymes, omega 3, vitamin B-12, appetite support, and more
Cost: $0.14-$1.52 per pill (~$4.20-$45.60 per month)
How it works: Take a nutrition Assessment, receive personalized recommendations, and subscribe to have supplements delivered to your home
Privacy: Shares personal information for purposes such as providing services and marketing
Reviews: Good-very good
Other products: Nebula Genomics 30X Whole Genome Sequencing (WGS)
This review is written with the intent to be as unbiased as possible. However, it represents the opinion of an individual reviewer and is therefore subjective. Furthermore, at Nebula Genomics we seek to educate the public about the benefits of Whole Genome Sequencing. Information about our Whole Genome Sequencing DNA test is therefore incorporated into the review.
May 3, 2022
Pros and Cons
Pros
Variety of supplements available
Recommendations provided by an online expert-designed assessment
Takes into account medication interactions
Free consultation with a nutritionist
Cons
Cost is higher than traditional single supplements
No third-party medical review of effectiveness
Persona Nutrition Introduction
Persona Nutrition offers personalized vitamin plans. The company helps identify your nutritional needs through an online assessment before recommending the best vitamin and mineral combination to promote your health. It is a Nestlé Health Science (NHSc) company.
Nutritionists provide one-on-one expert advice with every individual that subscribes to the optimum nutritional services. This enables the maintenance of good health and nutrition while you are taking the supplements from Persona Nutrition. Then, they will follow up on your care to meet up with your longer-term nutritional needs. 
Persona Nutrition helps individuals of all age groups and gender to achieve good nutrition. It's important to realize that an individual's health status greatly affects eating habits and nutritional status. 
Supplements can help individuals with health conditions or diseases that affect their digestion, absorption, metabolism, and excretion of essential nutrients. This is why their vitamins are small and easily absorbed, especially for patients with difficulty swallowing due to an inflamed throat that prevents them from having good body nourishment.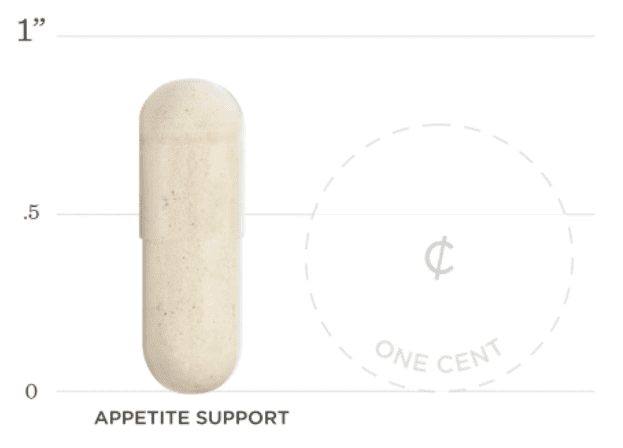 The team of experts takes the guesswork out of Persona Nutrition vitamins to provide the best dietary supplements for your health. The company has claimed that 1.2 million people have taken their Personal Nutritional Assessment.
Logistics
In 2016, Persona was known as Vitamin Packs. It was later fully established as Persona Nutrition in 2017 by industry professionals including Jason Brown, founder (CEO), Tamara Bernadot, Founder and chief nutrition officer (CNO), and Prem Thudia, Founder and chief technology officer (CTO).
Persona Nutrition supplements are manufactured in the USA, using both plant and animal sources. They strictly adhere to Food and Drug Administration (FDA) and Current Good Manufacturing Practice (cGMP) guidelines and regulations.
Over the years. Persona Nutrition has provided good nutrition services to diverse individuals. They partnered with Vitamin Angels to provide life-changing Vitamin A to more than 1,000,000 kids in need, helping to protect them from blindness.
Getting Started with Persona Nutrition
The company is a supplement subscription service. Customers start by building their confidential personal profile. This involves taking the 5-minute Nutritional Health Assessment which takes into account current health, medications, and goals to recommend a daily combination of supplements. These recommended supplements are based on the doctor-designed algorithm backed by science.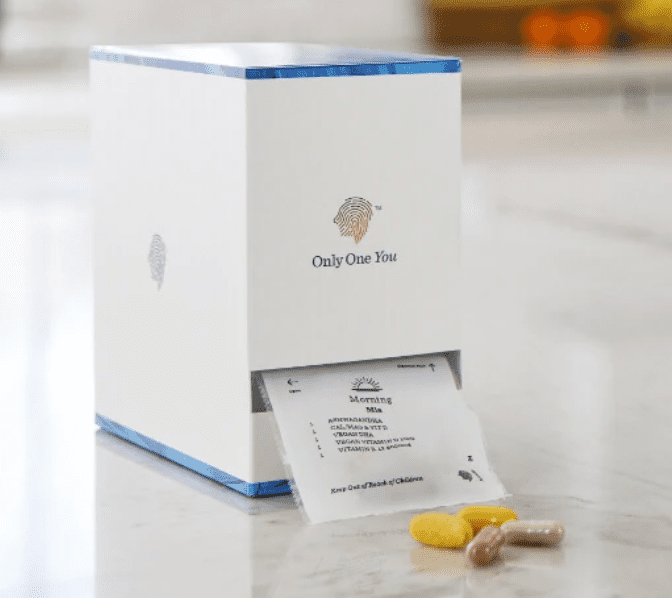 Finally, with a Persona Nutrition subscription, you will get your selected tablets delivered to your door each month. The company ships within the United States and to some international countries. You can cancel at any time.
It should be noted that supplements are not regulated by the FDA and thus any statements have not been evaluated by the Food and Drug Administration. The product is not intended to diagnose, treat, cure, or prevent any disease.
Review of Persona Nutrition Products
The company offers a nutritional health assessment and several varieties of nutritional supplements based on its results.
Review of Persona Nutrition Nutritional Health Assessment
Although you can create a custom order with any of the 82 products on its website, the company highly recommends you take the free Nutritional Health Assessment before you select options for your personal care.
A Medical Advisory Board made up of six practicing doctors and a team of nutritionists have designed this comprehensive nutritional assessment to help identify your nutrition needs and provide recommendations. Team members have seen over 100,000 patients and have years of experience.
Those assessed to have a high risk of malnutrition are provided with follow-up care in the form of a comprehensive assessment by a nutritionist.
Taking the assessment
The algorithm for the assessment is based on the latest scientific research. It collects nutrition-related data with questions based on your family health history, lifestyle, the food you eat, and the medications you are taking. You can also specify reasons for investigating supplements, such as pregnancy or weight loss.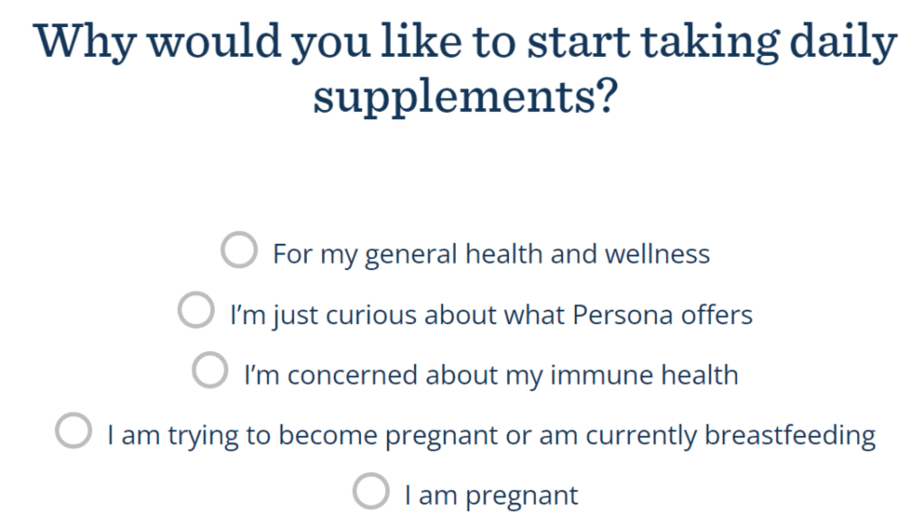 All it takes is 5 minutes and you will get personalized nutritionist-backed-up supplement recommendations that can be delivered to your doorstep.
The nutritional value of an individual varies across their food preferences and habits. Some individuals reduce their intake of animal fat in response to evidence that excessive consumption of animal fats is a major risk of vascular disease, including heart attack and stroke. Your input during the assessment test helps them identify this and supply you with supplements that will give the nutritive value of animal fats.
Questions about the medication you are taking help to be aware of the nutritional effects of the drugs. Some drugs alter your appetite, disturb your taste perception or interfere with nutrient absorption or excretion. Evaluation of your assessment will help their team include supplements that counteract negative drug-food interactions, thus, maintaining your nutrition.
After a thorough evaluation of your nutrition assessment input, their team of experts comes up with the right supplements for you. You can always customize these recommendations during the ordering process.
Review of Persona Nutrition Supplements
Persona Nutrition is established to develop supplements that help customers meet the daily requirements of essential nutrients. It has an inventory of over 80 products on their website and we've included a few of these products here as examples.
Aloe Plus
Aloe plus supplements provide the following benefits:
Supports digestive health
Helps relieve occasional heartburn
Helps maintain healthy intestinal flora
Each product page contains information on how the supplement was made, including indications as to whether it is vegetarian and made with things like egg, soy, or gluten.

There is also a section explaining how the supplement works and the research that led to these conclusions. Within this section are notes describing common drug-nutrient reactions. For example, the Aloe Plus product may interact with certain diabetes medications.

Finally, the product page also tells customers how and when to take it and provides the full supplement facts.
Thus, this site may be ideal for those looking for in depth information on each nutrient they are taking.
Antioxidants
Antioxidants are manufactured for healthy aging and skin nourishment.
Supports healthy aging
Promotes good immune function
Helps maintain skin integrity

Omega-3
Omega-3 promotes the following:
Supports a balanced immune system
Promotes brain, heart, and eye health
Supports joint comfort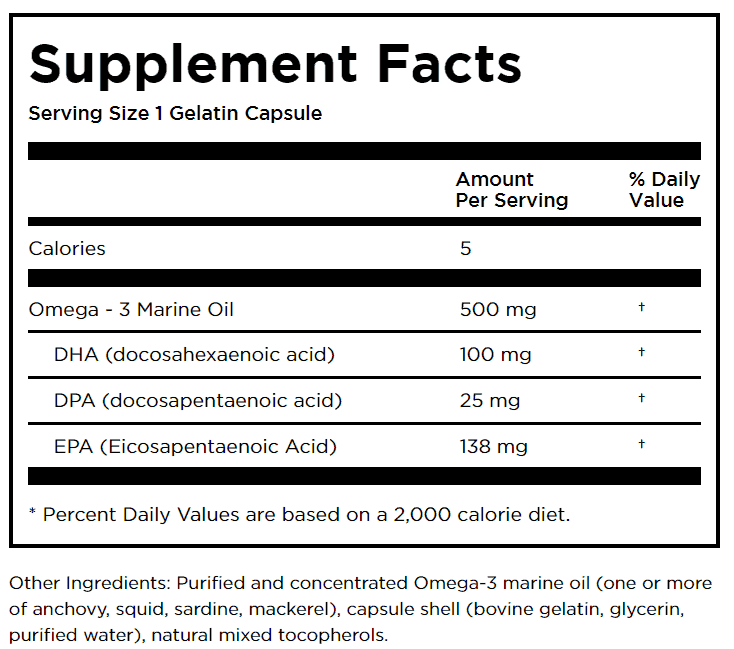 There are varieties of supplements manufactured at Persona, each of them with functions to help promote good nutrition and health. Other supplements include 5-HTP, acetyl-L-carnitine, alpha lipoic acid, apple pectin, astaxanthin, brain gain, digestive enzymes, blood sugar balance, chromium picolinate, cranberry, daily probiotic, enzyme complex, etc.
80% of Persona Nutrition subscribers have provided good reviews on the company website about how the supplements have helped them.
Review of Persona Nutrition Cost
The cost of supplements varies across individuals' nutrition needs and is largely dependent on the type and quantity of tablets ordered. Although you receive recommendations based on the Nutritional Health Assessment, you will also have the chance to customize your order by adding or subtracting products.
Although the pricing on the website is accurate, it can be misleading. Most supplements are listed as less than $1 per pill. However, that means a 4-week supply of each supplement tends to be less than $30. A typical recommendation produced by the Assessment will include around 5 different nutrients.
An example of a personalized daily vitamin pack for four weeks is:
Omega-3 w/ TurmeriCurcTM: $15.68 ($0.56 per pill)
Iron w/ Vitamin C: $9.24 ($0.33 per pill)
Hair, Skin, and Nails: $19.60 ($0.70 per pill)
Foundational Multivitamin: $6.44 ($0.23 per pill)
DHA w/ Vitamin D: $6.16 ($0.22 per pill)
Total = $57.12 per four weeks
Customers receive their package every 28 days. You can pause or cancel your order by notifying the company before the next shipping date.
Review of Persona Nutrition Privacy
The company has put in place measures to keep personal information in the Assessment private. It uses the supplied information to provide goods and services requested.
Information is shared with company affiliates, third parties for commercial purposes, and in cooperation with law enforcement. The company notes that it takes reasonable and appropriate measures to help protect information.
Other Persona Nutrition Reviews
Customer reviews on Trustpilot give the company 4.4 out of 5 stars with over 7,000 reviews. Many customers praised the customer service and ease of receiving their vitamins. Lower reviewers noted that they didn't see changes while on the program and had difficulty in canceling their orders.
Persona Nutrition in the News
In 2021, the company was sued by a makeup company, Persona Cosmetics, Inc. for trademark infringement. Litigation is still ongoing.
Nebula Genomics
Taking nutritional assessments is ideal for those who are looking for personalized recommendations regarding their nutritional intake. Persona Nutrition is a vitamin subscription service that can make this assessment easy. This article does not provide medical advice. It's important to note that you should talk with a healthcare professional before starting supplement plans or altering your diet.
If you are interested in personalized health care, you may want to consider sequencing your genome. DNA sequencing allows you to pinpoint your genetic predispositions to health such as nutrient absorption, weight management, and disease. Then, you can work with your doctor or genetic counselor to create a plan that is best for your genetics.
Nebula Genomics offers 30x Whole-Genome Sequencing that provides full information about your DNA. This DNA product provides insights into how your genetic makeup impacts how your body reacts to food and nutrients, among many other health aspects and conditions.
Nebula Genomic service provides the most accurate DNA tests that examine everything from ancestry, health, diet, and physical activity. While most DNA tests only decode less than 0.2% of your full genome, Nebula decodes 100%.
Early identification of your DNA sequencing will help your physician or nutritionist in planning your diet and prescribing appropriate supplements needed to either prevent disease resulting from malnutrition or reduce your susceptibility risk to hereditary diseases.
Genome sequencing from Nebula Genomics is affordable and can help you and your doctor make a personalized plan for supplements and much more!
A similar subscription service you may want to check out is hum nutrition.
Did you like our Persona Nutrition review? You can read more reviews on our blog and check out our complete guide to the best DNA test kit and other home tests.
Other companies
If you are interested in supplements for various aspects of health, you may want to check out:
Brain:
Focus Factor (a supplement for memory and focus)
Neuriva (supplement to improve brain function)
Prevagen (a supplement designed to improve memory)
Aging:
Other: