7 Facts from our Iaso Tea Review
Recommended dose: One 8-oz glass with lunch and dinner and 1/3 cup with an evening snack
Active ingredients: Cassia Angustifolia Extract (Senna), Papaya Leaves, Chamomile Leaves, and Persimmon Leaves
Costs: $54.95 + shipping and handling for five pouches which make one gallon each
How to Order: You can order through the website, stores, or online retailers
How it Works: One 5-pack supplies around 12 days if you take the recommended dose
Who can take this: Not recommended for individuals under 18 or for those who are pregnant or nursing
Complementary products: Nebula Genomics provides the complete genetic information you need to determine how well will dietary supplements such as Iaso Tea work for you
This review is written with the intent to be as unbiased as possible. However, it represents the opinion of an individual reviewer and is therefore subjective. Furthermore, at Nebula Genomics we seek to educate the public about the benefits of Whole Genome Sequencing. Information about our Whole Genome Sequencing DNA test is therefore incorporated into the review.
October 24, 2022
Edited by: Christina Swords, Ph.D.
Pros and Cons
Pros
It has varieties with different flavors
It may improve digestion and promote better sleep
Eliminates harmful toxins from the body
Due to its action in the upper and lower intestines, it may help relieve constipation
Cons
The taste is not so good, and some seem to find it tastes like water
Possible Iaso Tea side effects such as excess urination, dehydration, and increased bowel movements
Legal troubles
Lack of transparency over ingredient dose
Expensive forms of herbal tea
Introduction
You may have heard about the product in popular culture and its magnificent Iaso Tea properties to detox and cleanse your system, helping you drop some weight.
But how effective is it in reality? Does it work? How well do the ingredients work? Is instant tea bad for you?
This Iaso Tea review will place the company's claims under an objective, critical eye.
Total Life Changes LLC (TLC), a company and a community of nutrition experts dedicated to creating health and wellness supplements and weight loss products, produces Iaso Tea.
Interested in at-home detox? You should check out Rejuvenate with a Body Detox at Home: Tips and Techniques.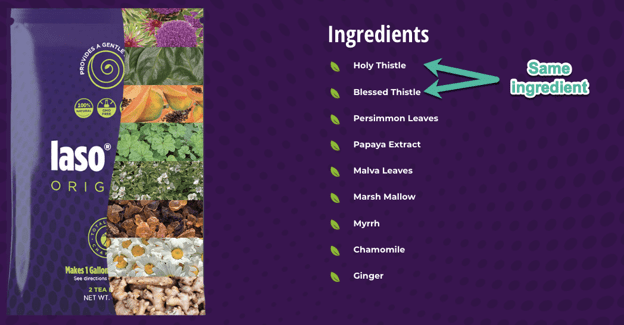 What is Iaso Tea? The original formulation of this Iaso detox tea contained eight natural ingredients (not 9, as it would appear on the list above). Holy Thistle and Blessed Thistle refer to the same plant called Cnicus benedictus, suggesting that either the manufacturers or website developer incorrectly believed them to be different ingredients.
As of 2022, the company reduced its formulation for the original Iaso Tea to four ingredients: Cassia Angustifolia Extract (Senna), Papaya Leaves, Chamomile Leaves, and Persimmon Leaves.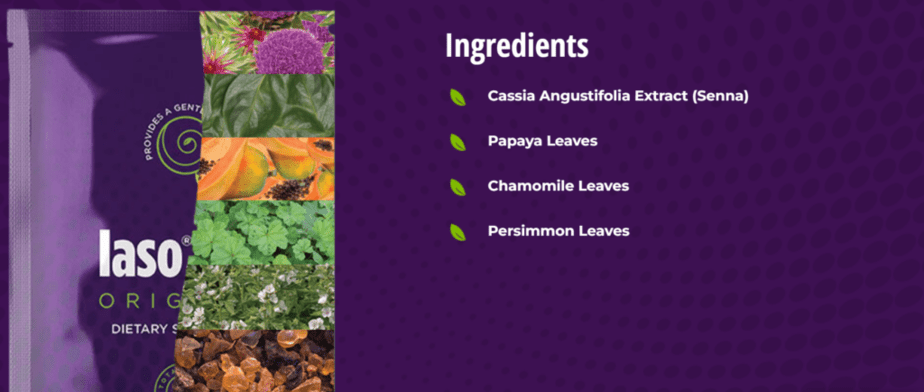 TLC created it to help your body:
Remove toxins
Absorb nutrients
Rid harmful digestive junk
Support the circulatory system
Lose weight
Some of the ingredients found in this tea aid with detoxification and better digestion, provide more physical energy, and might even help your skin.
History
According to the marketing pitch, people who get positive results may start to see pounds drop in as little as five days. However, detox products have the characteristics of being a bit ambiguous in their invested claims. Generally, the ingredients in the Iaso Tea product are natural laxatives. Because it does not include dosing information, it is difficult for dieticians to know if this product is safe or not for individuals.
In 1994, Jack Fallong had a vision of changing the world, and after putting all the pieces together, he started TLC in 1999. Since then, he has built a strong company and community around wellness and healthy life. TLC World Headquarters is located in Fair Haven, Michigan.
Before taking any dietary supplement, you should check how well it will work for your body. This will depend on your genetic composition. Nebula Genomics specializes in providing full DNA reports like no other genome sequencing service. Get to know your body and how well (or not) it will react to your particular needs.
Review of the Science Behind Iaso Tea
The company dubs its Iaso Tea a cleansing drink due to its blend of well-known ingredients. Because all these ingredients are natural, the intestines' cleansing is intended to be smooth and gentle.
But let's dissect this product into its components so that you can determine if it can really help detox your body and cleanse your intestines.
Review of Iaso Tea Ingredients
The ingredients below reflect a previous formulation that TLC sold up until 2021. As of 2022, the company reduced the ingredients from eight to four. Two of the original ingredients (papaya and chamomile) were changed from extracts to leaves, one ingredient is the same (persimmon leaves), and one ingredient is new (senna). Most of the removed ingredients do not have strong scientific evidence to support their claims.
Holy Thistle
Also known as Blessed thistle (Cnicus benedictus), people have used this plant since ancient times to help digestion and prevent infection. They used it to treat patients with bubonic plague during the Middle Ages.
Holy thistle is thought to help stimulate appetite and treat indigestion, diarrhea, and colds. People most commonly prepare it as tea or sell it as capsules or powder. The most common use of this herb is to promote the increase of breast milk in nursing mothers.
No reliable research confirms the many benefits of holy thistle, so it is best to take it cautiously. This ingredient is no longer included in the current formulation.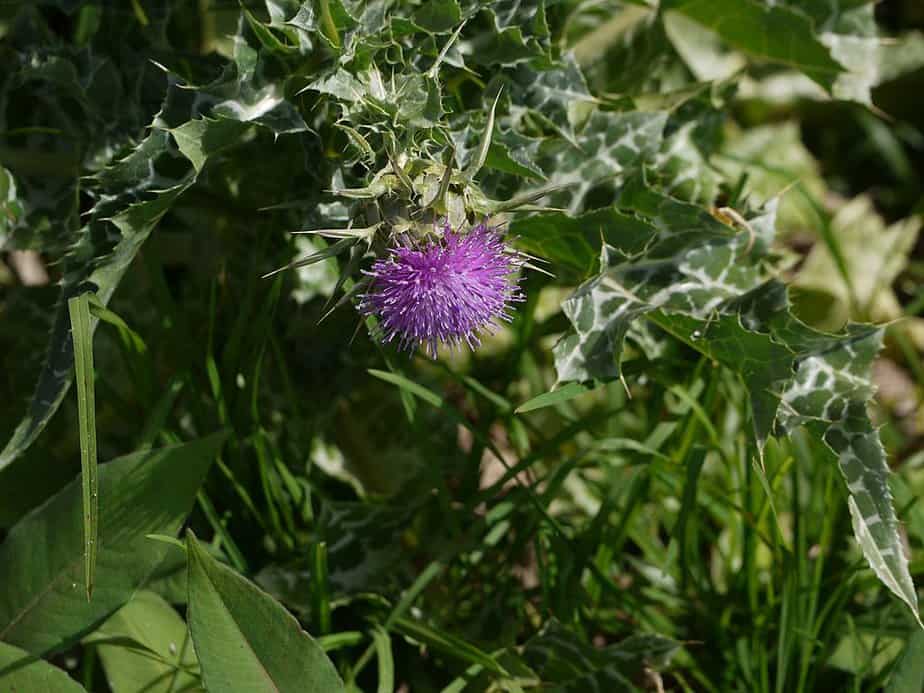 Malva leaves/Marshmallow
Malva sylvestris is extensively used in traditional medicine to treat inflammation and injuries. These leaves are potent antioxidants and anti-inflammatory agents for the gastrointestinal and respiratory tracts.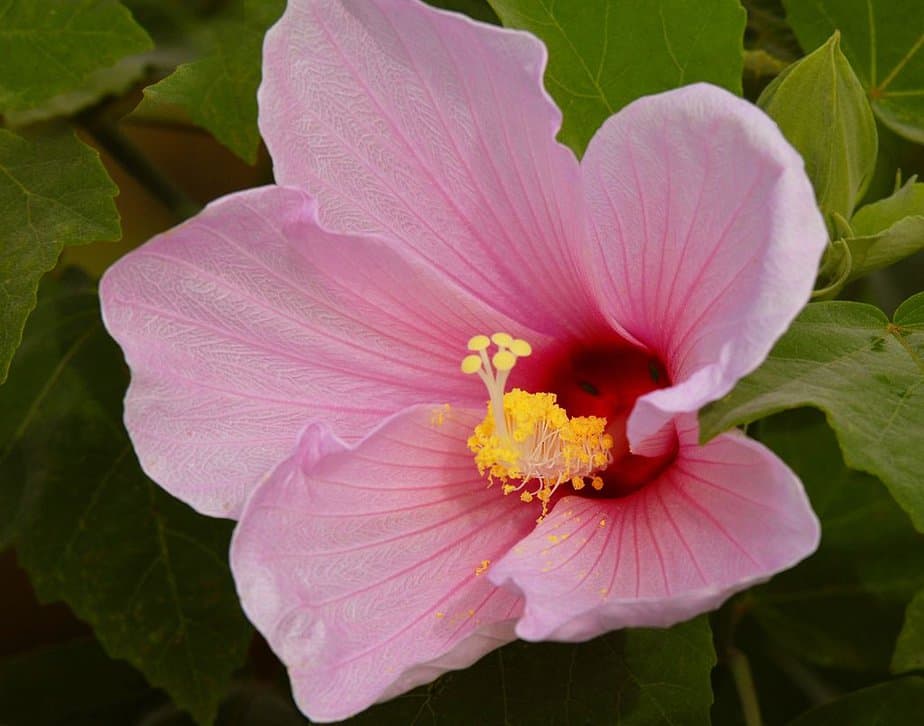 Myrrh
This reddish-brown resin-looking substance also has anti-inflammatory properties, helping rid the digestive system of harmful bacteria. Through a steam distillation process, manufacturers obtain the myrrh essential oil.
Its antimicrobial properties make it suitable for treating oral infections and inflammation, but more studies are needed to prove this. People also use myrrh to heal wounds, fight pain and swelling, and treat stomach ulcers.
Myrrh is probably an excellent antioxidant, but researchers have only performed these studies on animals. This ingredient is no longer included in the current formulation.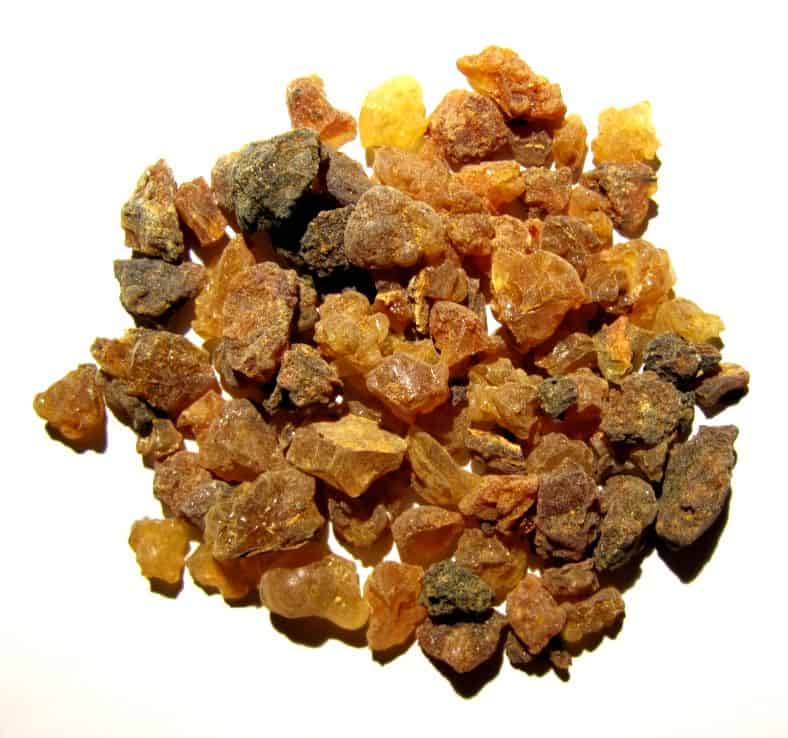 Ginger
Ginger is another well-known flowering plant widely used to help soothe gastrointestinal irritation, relieve nausea, and stimulate bile and saliva production. This herb has many other potential uses – at least 115 compounds have proven its efficacy.
Most of the work for ginger in the human body is therapeutic and powerful. There is evidence that ginger acts as an antioxidant, anti-nausea compound, anti-inflammatory agent, and even an anti-cancer agent. This ingredient is no longer included in the current formulation.
Review of Iaso Tea Ingredients (2022 formulation)
Persimmon leaves
In Korea, people use the leaves from the persimmon plant as tea, where some believe it has a positive effect against hypertension. Studies have reported that the bioactive compounds in persimmon leaves have significant dermatological and cosmetic benefits.
The leaves contain vitamin C, fiber, amino acids, magnesium, and some tannins to aid digestion. They are part of the current formulation in 2022.
Papaya extract
The benefits of papaya are commonly known. Iaso Tea claims that the enzyme papain aids digestion and is high in fiber. Studies have found these properties of papaya nutrients to be correct. The current formulation contains papaya leaves.
Papaya contains fiber, folate, vitamins C & E, and beta-carotene. These components help free the colon cells from free radical damage. It has also been shown that regular consumption of this fruit reduces the risk of suffering colon cancer.
Learn more about colon cancer genetic testing in our special hereditary cancer series!
Due to its polysaccharide hydrocolloid content, it acts as a demulcent and soothes the mouth and pharyngeal mucosa against irritation and inflammation. As such, patients take this root extract orally. This ingredient is no longer included in the current formulation.
Chamomile
Chamomile is a well-known plant that has been around for a very long time. For centuries, people have used it to treat issues such as nausea, vomiting, heartburn, and upset stomach.
There are many other ailments that, since ancient times, have been treated with chamomile. The dried flowers contain flavonoids and terpenoids, which give them medicinal properties.
For TLC, Iaso Tea's partial goal is to use its properties to aid sleep and digestion. The antioxidant apigenin helps sleep and reduces insomnia, as well as other characteristics that make this herbal tea an excellent companion for your digestive tract. The current formulation contains chamomile leaves.
Senna
A laxative that causes water loss and thus can lead to short-term weight loss. There is not a significant amount of scientific literature to support weight loss claims. Additionally, there is some concern for liver injury when used for long periods. This is a new ingredient in the current formula.
Review of Iaso Tea: The All-natural Cleansing Drink
How does it work?
According to the TLC website, drinking the tea removes toxins to clear a path inside your body. Once the patient has changed their heavy meal and started taking the Iaso Tea, the detoxification process occurs.
For better Iaso Tea results, the company recommends combining it with your usual healthy diet and exercise routine.
You can order a five pack at $54.95. This contains five pouches where one pouch contains two bags of tea , equivalent to one gallon of weight-loss tea.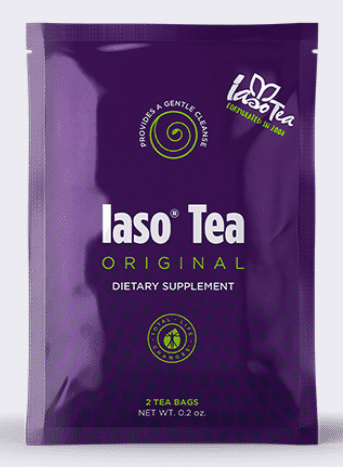 It should be noted that TLC offers more teas beyond the Original blend that contain additional ingredients. We will just mention them here.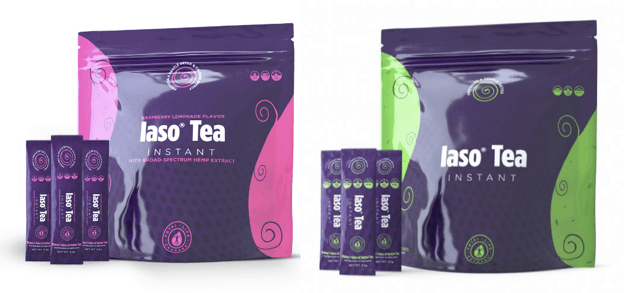 No longer available: The "RASPBERRY – Instant Tea With Broad-Spectrum Hemp Extract – 25 Sachets" contains 100 mg of organic broad-spectrum hemp extract and over 12.5 mg of CBD per serving.
The "Iaso® Tea Instant – 25 Sachets" is a proprietary blend containing four special extracts that help to better digestion.
Buyers can also purchase an Iaso Tea Fruit Punch on the site and from third-party sellers. It is available in packages of 30 and 60 sachets.
These two products contain individual sachets that you can pour into a bottle of at least 17 oz. of hot or cold water. On the other hand, the "Iaso® Tea Original 5 Pack" we are reviewing here contains two tea bags you prepare to make 1 gallon of tea to store and serve in doses.
Review of Iaso Tea Cost
Considering the total amount of tea you can prepare with the five-pack and the recommended dose, you pay $54.95 for about an 11-day supply. This represents an approximate investment of less than $5 per day. It does not sound too bad if you compare it to what you may spend on coffee or other drinks. This price is for individual customers to use the product.
It should be noted that you need to drink Iaso Tea long term before getting significant body weight loss and detoxification results.
The other option is to become a retailer of TLC products to make a profit through multi-level marketing. This is the TLC "Life Changer" program. It allows you to purchase the product in bulk as a distributor and get wholesale prices. As a member of this program you would purchase either the Business Starter Kit ($49.95) or International Life Changer Kit ($19.95).
Where to buy Iaso Tea: You can also purchase at retail prices online via Amazon, Walmart, eBay, and others, which may offer the products at a higher or lower price than the company website. At some places, and on the TLC website, you can purchase Iaso Tea kits.
Is Iaso Tea safe?
Teas are generally considered safe, but you must consider the ingredients before taking them as part of a regime. People under 18, pregnant, or nursing should consult with their physician before using this product.
Also, if you have a health condition, it is best to consult first. The ingredients in Iaso Tea are natural, but you might have an allergic reaction to any of them, given unique allergies or predispositions.
Review of Iaso Tea Privacy
TLC, the company that produces Iaso Tea, is seemingly committed to using high technology to protect information from unauthorized users. Also, your personal information will not be sold or given away to anyone.
The company will never share your personal information without your consent, except for services that aid in processing such data. Of course, it will use your navigation behavior to send you offers and deals. However, you can opt out of these letters at any time you wish.
Iaso Tea in the News
Recent news hasn't been as positive. In 2022, the company has been at the center of several lawsuits.
Weeks after the pandemic surged, Total Life Changes (TLC) and two other supplements distributors received an FTC warning on social media posts "that unlawfully advertise that certain products treat or prevent Coronavirus Disease 2019."
In 2022, FOX13 discovered unhealthy amounts of THC in the Raspberry Lemonade Flavor Tea. This came right after a class action lawsuit where women blamed the Raspberry Lemonade Flavor Tea responsible for them failing a drug test and getting fired.
Other Iaso Tea Reviews
The TLC website has a space for reviews of its products. It seems like an open forum, but there are no reviews for some reason. Product testimonials on the company website tend to be very good.
Reviews from other sites are mixed, but, on average, Iaso Tea fares well among users' opinions. It has a 4.1 star rating on Amazon. Generally, the positive reviews come from customers who say the product works and the negative ones are from those for whom it didn't work and had side effects, such as increased need to use the bathroom.
Nebula Genomics
For years, Nebula Genomics has thrived on offering the public the valuable opportunity to get to know what their bodies will behave like in the presence of any chemical substance. We do this by giving you complete access to all the information stored in your genes.
We use 30x Whole Genome Sequencing to decode 100% of your DNA. At an affordable price, you can effectively get to know your predisposition to weight gain or loss and help determine if Iaso Tea weight loss is the right choice for you. You also get access to regularly updated reports so you can continuously learn more about your genes. Data exploration tools give you the power to answer nearly any question about genetic predisposition.
Our reports include recommendations on the best dietary program to target your particular needs towards a healthy weight and lifestyle and how easily you gain and/or lose fat or water weight. In Nebula Genomics, you can discover what treatments your body will respond to better. Before purchasing products like Iaso Tea, you should decode what many health predispositions exist and learn more about how your body might respond.
Personalized programs that can also help you lose weight include Noom, Nutrisystem, Optavia, Beyond Body, and Yoga Burn.
Did you know you can test your metabolism at home? Learn more in our article about metabolism tests at home.
Other supplements
You may also be interested in these other supplements designed to aid weight loss:
Did you find our Iaso Tea review helpful? You can read more reviews on our blog and check out our complete guide to the best DNA test kit and other home tests.