This review is written with the intent to be as unbiased as possible. However, it represents the opinion of an individual reviewer and is therefore subjective. Furthermore, at Nebula Genomics we seek to educate the public about the benefits of Whole Genome Sequencing. Information about our Whole Genome Sequencing DNA test is therefore incorporated into the review.
January 26, 2021
Edited by: Christina Swords
7 Facts from our Arbonne Review
Location: Irvine, California
Products: Arbonne offers a holistic approach to treat the mind, body, and skin with products that provide better overall health and a sense of wellbeing
Costs: Prices vary, but they are considered, even by the company itself, as high compared to the average
How to Order: You can order their products through their website, Arbonne.com, and sign up as independent consultants
How it Works: A listings website where clients select their products, special offers, or packages
Who can take this: Products should not be used by anyone younger than 13 years
Complementary products: Nebula Genomics will help determine which products will work best for you. Before getting into any dietary program like Arbonne, learn about your genes and how well your body will respond.
Arbonne Introduction
What is Arbonne? Arbonne is one of the most popular multi-level marketing companies in the US. It offers a line of products that aim to provide healthier wellbeing and better skin through Arbonne diet supplements that help lose weight, improve the skin, and more. This Arbonne review will focus on the comprehensive sets of nutrition and wellbeing products.
The products are classified into five broad categories:
Skincare
Bath & Body
Makeup
Nutrition products
Hair Health
Another core service of the company entails sets and collections. These are groups of products that, according to the company, will provide optimal results. They have packages for all the health areas they target. One popular set is the "Arbonne 30 days to a healthy living" which starts an Arbonne 30 day cleanse and helps subscribers help establish lasting healthy habits.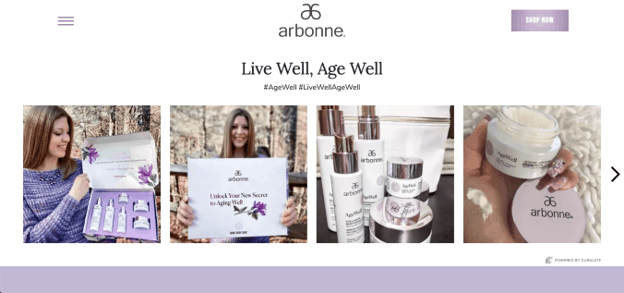 Founder Petter Morck launched the company in Switzerland in 1975. He then moved the brand to Irvine, California, in 1980. The products are sold in various locations throughout the US. Through network marketing, they distribute their products through the United States, Canada, Australia, United Kingdom, New Zealand, Taiwan, and Poland.
In 2018, Groupe Rocher bought the company along with Nature's Gate, a sister company.
The company believes in a holistic approach to beauty, health, and wellbeing, and offers products that help users achieve their best self in all the areas that matter. They specifically target products that help people "age well, live well."
The company claims that all of its products are vegan and use the most effective ingredients. This also makes their products expensive, which they explain in their FAQ section under the question "Why are Arbonne products so expensive?"
Review of The Science Behind Arbonne
The many products distributed by Arbonne are exclusive and based on mostly natural ingredients. The products themselves do not have scientific evidence to back them up, and the claims made by the company about some of the products are not FDA approved. How well these products work on everyone will depend on several factors pertaining to the different bodily compositions.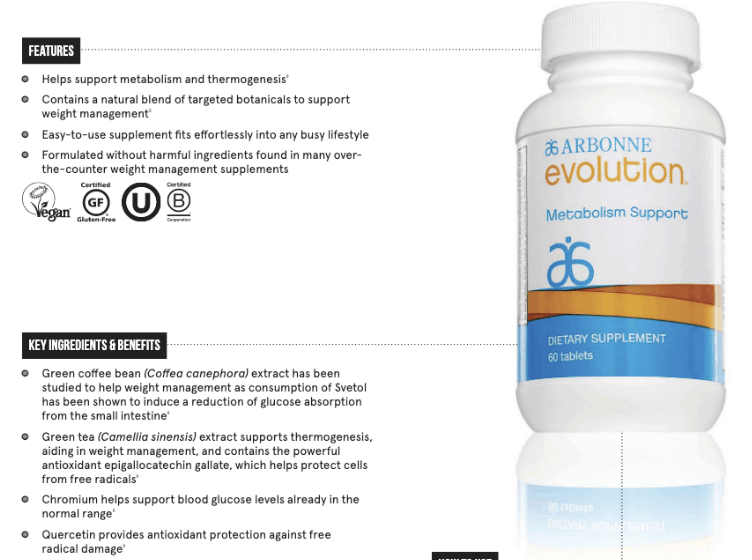 To convince people to buy their products, the company will sometimes use flawed science or none at all. This is why it is important to double-check the ingredients and the information about them given on the website. There is no way to prove if the company's claims about their products are accurate, except by trying them. You should consult with your physician before trying any Arbonne products.
Review of Live Well Philosophy
Mind
Your mindset is essential to living well and aging well. This component is gratitude. In the context of your skin, giving it some appreciation will create a better atmosphere for it to look and feel well for a longer time. "Gratitude has the ability to create health and happiness."
On the opposing end, being stressful takes a toll on the skin. A person's skin appearance changes, resulting in undesirable conditions such as acne, dry spots, and oily skin.
Body
How you take care of your intestines and what you put inside your body will also affect your skin. Through studies, scientists have discovered that microbes in our guts might be connected to other organs throughout the body, including the skin. Microbes can alter the overall appearance of the skin either positively or negatively.
Supporting the gut microbiome can improve the skin's elasticity and hydration, both markers of a good skin appearance. Eating well helps alter the proportion of gut microbes providing more variety, which allows for better nutrient absorption. The biomolecules that result from microbial action have a positive impact on the skin and hair.
Suggested products: Daily Fiber Boost, Arbonne Essentials Body Cleanse, and Herbal Detox Tea.
Skin
To reduce the effects of aging and live well, something needs to be done at the skin level. So, eating well and having the correct mindset will help have glowing skin. With its "Live Well, Age Well Collective," this company creates products that will bring all these benefits.
The type of skin of a patient determines what products work best to reduce the signs of aging. It is important to consider that skin ages differently for every person. Therefore, a regimen to reduce marks on a person's skin should be specifically targeted. Arbonne tries to implement and combine products that will provide optimal results for most people.
Suggested products: SuperCalm + InnerCalm Set, SkinElixir Collagen Builder, and Rejuvenating Cream.
Review of Age Well Products
To help better aging, the company has designed a collection with three key ingredients for healthy-looking skin. These ingredients are Bakuchiol, Vitamin C, and plant stem cell extract.
They have an extensive catalog of products intended to help eliminate signs of aging and make users feel healthier. But to know how well you will react to these ingredients, and even before even thinking about trying any of them, you should get a DNA test. Nebula Genomics offers the most extensive examination of your genome. With the information we obtain from your genes, we can create programs exclusive for you.
Review of Arbonne Program: Improving Skin and Wellbeing
How does the program work?
The company has a catalog of products in the categories mentioned above. They also sell specially curated packages at discounted prices. Besides this, there are two main reward programs, which would be like loyalty programs you subscribe to and pay for using your Arbonne login: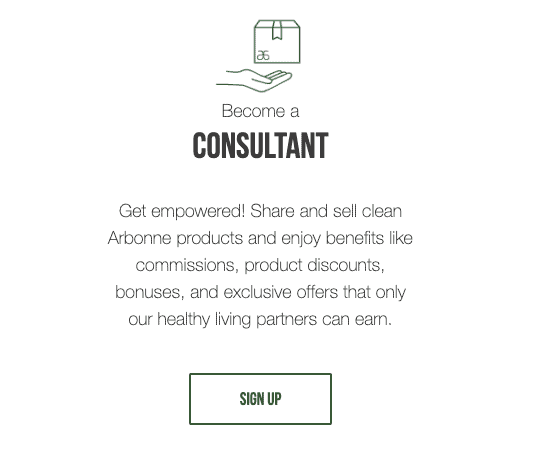 Independent Consultant

With this program, an Arbonne Independent Consultant (AIC) can create their e-commerce website and sell Arbonne products to get a commission on product sales. The benefits include free apps for business management, a knowledge library, and a social marketing platform.
An Arbonne consultant can not only sell products but also recruit people into their downlines and earn money from them. The issue here is that there is a $49 fee, and to stay "active," Arbonne encourages consultants to live the "Arbonne lifestyle," which means buying more products and showcasing them on social media. These practices have led some people and organizations to accuse this of being an Arbonne pyramid scheme.
Preferred Client
This offer is a loyalty premium membership program. Subscribers get 20% off individual products and 40% off value packs. With a $29 registration fee and a 12-month registration term, the savings might come to nothing if you are obliged to pay every month.
Learn more about skin conditions like psoriasis and eczema in our Research Library.
Review of Arbonne Cost
Hands down, Arbonne's products are expensive. The company states in the website's FAQ section that the reason why their prices are above average is due to their formula based on "premium botanically based ingredients." Plus, they offer the "Preferred Client" program with all the discounts mentioned.
Are Arbonne Products safe?
Arbonne is quite popular, and because of this popularity, more people are diving into what the company claims to be high-end, pure, safe, and beneficial products. After all, the products are gluten-free and cruelty-free. All of the ingredients of every product sold are clearly shown in the product's sheet. These include well-known compounds such as green coffee, green tea, olive oil, and products elaborated for a proper Arbonne cleanse and healthy lifestyle.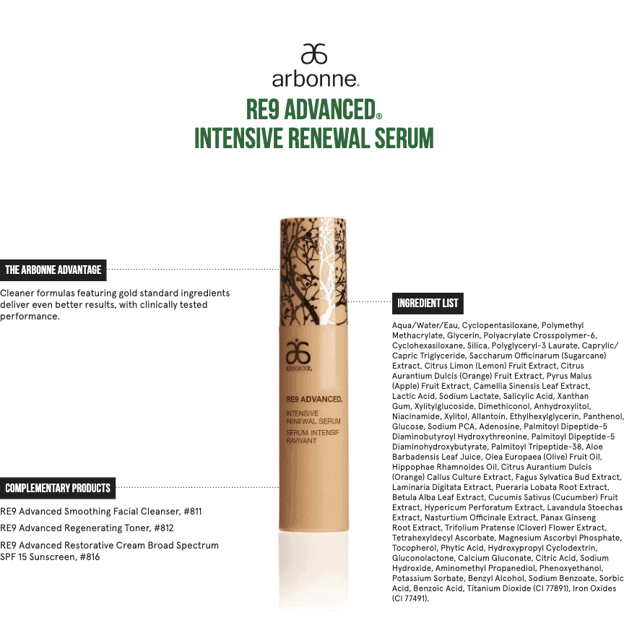 When you combine supplements, skin-care products, cosmetic products, an Arbonne protein powder or protein shake, Arbonne fizz sticks, suppressors, and any other product suggested, you may be taking a cocktail of chemical products without fully understanding toxicity potentials.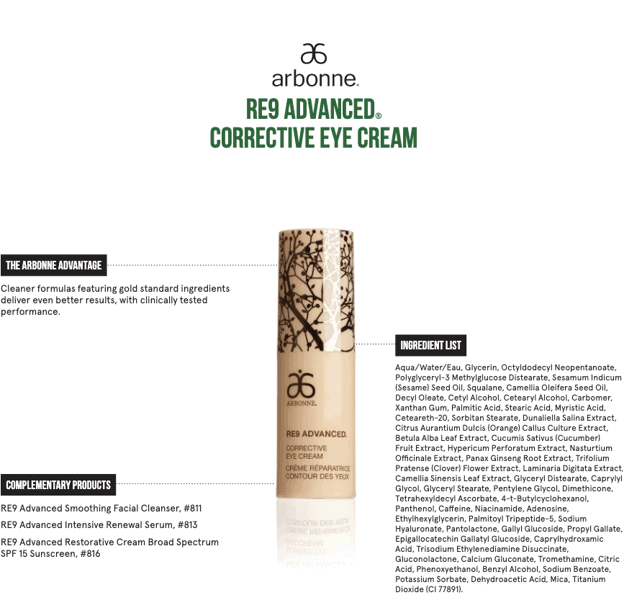 Even topical products such as a corrective eye cream might pose uncharted health risks to users.
Review of Arbonne Privacy
The privacy statement of the company is extensive and specifies what is done with a user's information. In short, the website collects information that you provide to them. They do this to order processing, payment information, provide better site navigation, etc.
You will be targeted with advertisements to your email and during your internet navigation once you visit the website. Arbonne will not sell your personal information but will share it with their affiliates and service providers.
The statement of privacy of the company is quite transparent and law-abiding.
Arbonne in the News
With Arbonne being as popular as it is, it has been heavily featured in the news. Due to their independent consultant program, many of these sellers feature their products on their social media. This has generated some traffic and even some hot debates on the authenticity of the products and the transparency of their selling methods.
There was also a data breach at the company as recently as May 2020 and warning letters sent by the FTC regarding unsupported claims related to COVID-19.
Other Arbonne Reviews
Reviews about Arbonne vary since not only do they offer beauty and health products, they also provide job opportunities. As a job-providing corporation, the reviews are not too good as many accuse the company of getting their way with a pyramid scheme, albeit the company has denied it more than once.
These Arbonne reviews focus on people's opinions on the products' quality and customer service to look at their effectiveness from users' points of view. In this regard, reviews are mixed, as expected, since results do vary. Many of the positive reviews come from customers who love the products. Of course, many complaints have to do with the prices-an indication that people might not find the quality worth the price.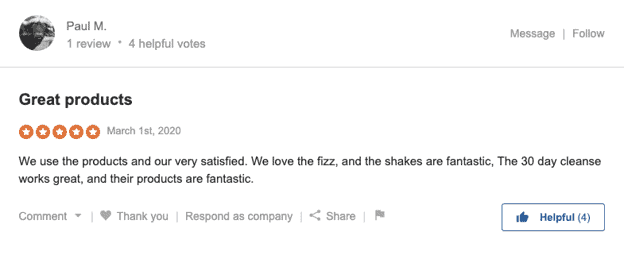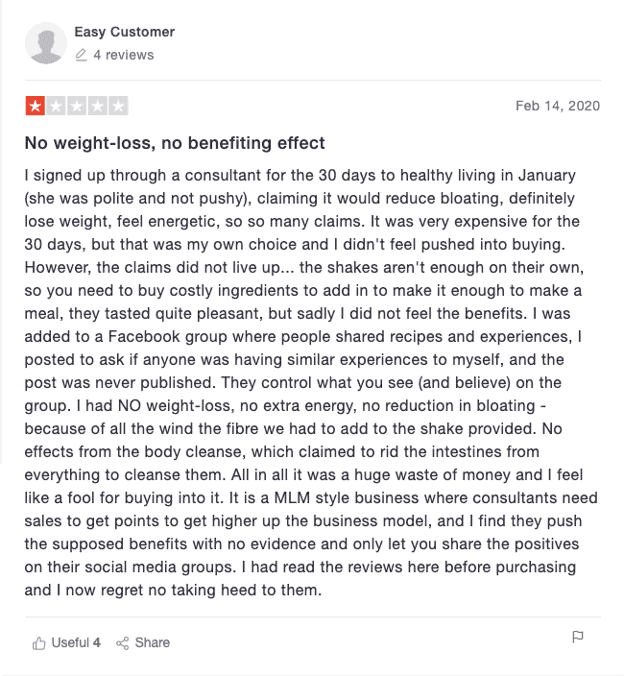 Arbonne Pros and Cons
Pros
The ingredients for skincare include a significant amount of collagen, suitable for an overall more youthful-looking skin
Some of the weight products may help control cravings
Hair products help your hair look healthy and thicker
A famous brand with a name of its own in the market
40+ years of experience
Cons
There is no scientific evidence that products work as advertised
Some of the oral supplements have an unexpected taste
Many products have a large number of ingredients and some may cause unwanted reactions and side effects, like stomach and digestion issues
Products are pricey
Nebula Genomics
Arbonne's approach of linking mind, body, and skin is on point. However, nothing beats knowing how to treat all these from your DNA.
If you ask yourself, "Why sequence my DNA?" it is crucial that you know that you should consult with your doctor before taking any dietary supplements from any company. But not even your doctor has the specificity to understand what will work on you that raw DNA data does.
In Nebula Genomics, we specialize in sequencing your DNA and providing a complete report that will help you make much more educated decisions on what Arbonne treatment will work for you, if any. Our exclusive 30x Whole Genome Sequencing gets you 10,000 times more data than any other DNA test. Plus, you receive weekly updated reports based on recent scientific discoveries and genome exploration tools to keep learning more about your genetics!
With Arbonne offering to the public concoctions with so many ingredients, it is best to play it safe and learn how your body might respond to it. Due to genetics, your body will react differently to a treatment everyone else is taking and with positive results.
You may be interested in other products that claim to reduce signs of aging like Curology, Plexaderm, SeroVital, and Zion Health.
Other companies that offer aging well products include:
Did you like our Arbonne review? You can read more reviews on our blog and check out our complete guide to the best DNA test kit and other home tests.