7 Facts from our Curology Review
Location: San Diego, CA
Products: Personalized formulas for acne and anti-aging
How it works: A dermatologist reviews the patient's information and provides a custom acne treatment formula
Privacy: sharing of aggregate customer data with third parties
Cost: Custom Formula and Curology Future-Proof plans start at $59.90 each. Users may customize the box by adding Curology products of their choice that range from $4.95 to $20.00
Reviews: good – very good
Complementary products: Nebula Genomics (DNA test that decodes 100% of DNA and provides reports on skin conditions)
This review is written with the intent to be as unbiased as possible. However, it represents the opinion of an individual reviewer and is therefore subjective. Furthermore, at Nebula Genomics we seek to educate the public about the benefits of Whole Genome Sequencing. Information about our Whole Genome Sequencing DNA test is therefore incorporated into the review.
February 20, 2023
Pros and Cons
Pros
Cons
Simplified routine

Order from the comfort of your home

Virtual access to healthcare providers (nurse practitioners)
Requires a subscription

Active ingredients are common and can be purchased individually, cheaper that the Curology price.

Not covered by health insurance
Introduction
Curology is a direct-to-consumer prescription skincare brand founded by Dr. David Lortscher in 2014. Dr. Lortscher wants to debunk the idea that skincare is one-size-fits-all.
Curology creates customized treatments for patients suffering from acne and oily skin who otherwise would not have easy access to dermatologists. The company delivers these treatments directly, so there's no need for a doctor's appointment. Presently, the company serves patients in over 35 states.
Some other Curology products include things like the dark spot formula (for spot patches) and acne body wash.
A Primer on Skin and Acne
Before we review Curology, let's summarize some facts about skin health and acne.
Why is Skin Health Important?
The skin is the largest organ in your body. Above all, it serves as a protective barrier between you and everything else in the environment. The skin is primarily made up of cells known as keratinocytes. In general, these essential cells perform three primary functions.
Prevent foreign substances from entering the body.
Minimize the loss of moisture and heat from the body.
Maintain the structural integrity of the skin texture by forming tight bonds with each other and other cells that make up the skin.
The skin has three layers: the hypodermis, dermis, and epidermis. Keratinocytes are the most common cell type within the epidermis, which is the outermost layer. On the other hand, the epidermis contains hair, hair follicles, and sebaceous glands.
The sebaceous glands secrete sebum, an oily, waxy substance produced by fat cells. As a result, sebum naturally moisturizes the skin, preventing it from becoming dry and irritated. However, excess sebum production can result in acne.
What is Acne?
Acne vulgaris, more commonly known as acne, is an inflammatory disease of the skin in which hair follicles become clogged due to sebum, dead skin cells, and bacteria. Acne is incredibly common – it affects 50 million individuals in the United States. There are a number of different types of acne that can appear on the face and body, including closed plugged follicles (whiteheads), open plugged follicles (blackheads), pimples (pustules), etc.
Acne is difficult to treat because it can be a result of several different factors. It can be caused by factors that can be controlled, including environmental factors (e.g., sun exposure, air pollution, temperatures) and others that cannot, such as genetic predisposition.
Did you know you can test inflammation markers at home? Learn more in our article about at-home inflammation tests.
Review of Curology
Review of the free 30-day trial ($4.95)

Curology provides access to dermatological care from your electronic device. A customer uses their Curology login to upload photos of their face and neck. In addition, they fill out a questionnaire outlining how frequently they get acne, past treatments, current medications, and skin goals.
The company sends the photos and questionnaires to a board-certified dermatologist or dermatology physician's assistant through the brand's website. Finally, this Curology provider will evaluate the customer's skin profile, skin type, and health history to build a custom treatment plan.
Treatment
The treatment includes a custom formula, formally known as a "superbottle." It is a compounded prescription cream with three clinically proven active ingredients that can help eliminate acne and provide additional brightening and anti-aging benefits (e.g., help reduce clogged pores, dark spots, and fine lines). The active Curology ingredients can include:
Azelaic acid: Skin exfoliator (i.e., sloughs off dead skin). It also interferes with the enzyme that catalyzes melanin (tyrosinase), effectively reducing hyperpigmentation.
Clindamycin: An antibiotic that can fight acne-causing bacteria.
Hyaluronic acid: Helps skin retain moisture over time.
Metronidazole: An antibiotic that can fight rosacea.
Niacinamide: Vitamin B3 antioxidant that protects the skin against environmental damage and reduces inflammation.
Salicylic acid: Dislodges dead skin cells that accumulate in pores.
Tranexamic acid: A synthetic derivative of the amino acid lysine. Combats hyperpigmentation.
Tretinoin: Boosts cell turnover.
Zinc pyrithione: An antibacterial and antifungal that restores skin elasticity and prevents unwanted bacteria from growing on your skin.
Many of these ingredients have both anti-acne and anti-aging effects.
You should speak with a professional about other skin care products you are using before trying Curology. Experts advise against taking some common skincare ingredients, such as benzoyl peroxide and retinol, with Curology products.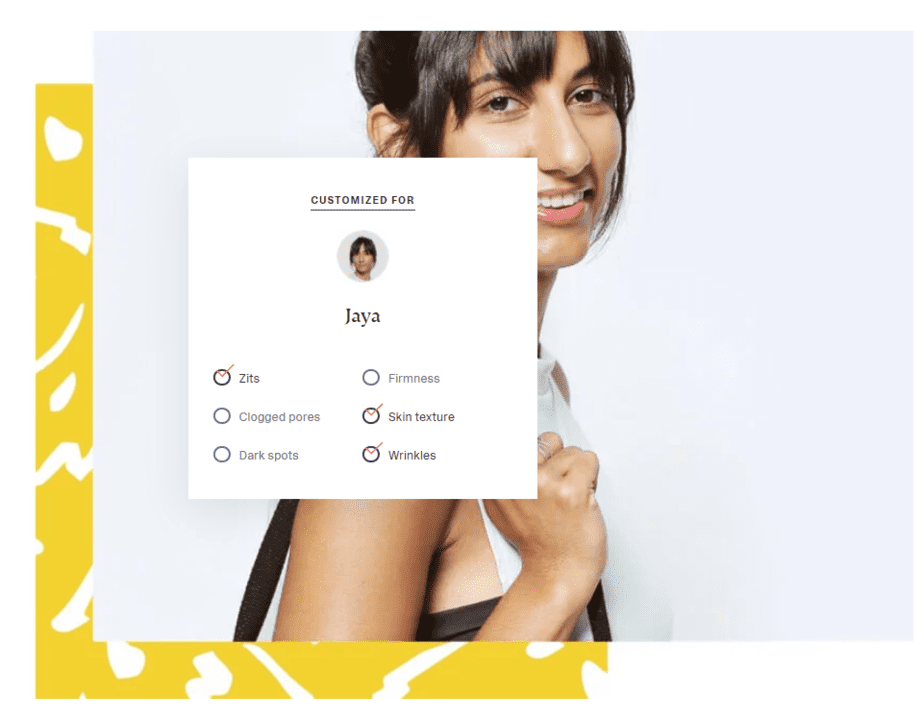 Extras
Most customers begin with a 30-day Curology free trial, in which individuals receive a month's supply of a custom formula (superbottle) for free, only having to pay $4.95 for shipping and handling. Them, they receive the shipments within 1 to 3 days. In addition to a custom formula, customers receive two additional items — a pH-balanced cleanser and a moisturizer. These products are made with ingredients such as hyaluronic acid, shea butter, aloe, and glycerin.
Moreover, customers have access to getting their questions answered and to suggestions, such as different over-the-counter cleansers and moisturizers, diet recommendations, and so forth. Insurance does not cover Curology.
Review of Curology Cost and Subscription Plans
After a 30-day trial period, patients can subsequently receive a customized box on a bi-monthly basis.
How much is Curology?
The custom formula starts at $59.90 per shipment with free shipping. Additionally, taxes may apply. Customers can add additional products to their order including:
Emergency spot patches: $4.95
The lip balm: $4.95
The micellar makeup remover: $8
The Acne Cleanser: $12
Acne body wash: $12
Sunscreen: $14
The cleanser and moisturizer set: $20
The Curology Future-Proof (prescription): $59.90
The extra amounts are added to the price of the shipment every 60 days.
Review of Curology Privacy
While privacy is important to Curology, it is not necessarily the company's primary focus. The company collects and stores a variety of personal and health information from customers. Personal information includes name, date of birth, sex or gender, address, order history, and so forth.
On the other hand, health information includes medical history, medications, allergies, photos for diagnosis, etc. The company primarly shares this data with licensed providers to provide online dermatology services.
However, Curology may also share non-personal, de-identified, aggregated customer data with third-party service providers. Ultimately, the company retains customer information, particularly medical records, for five years.
Other Curology Reviews
Does Curology work? Customer reviews are mixed. Some patients saw results, while others did not.
Reviewers on Trustpilot give the company 3.7 stars with over 900 reviews. In fact, several customers found the products worked and they thought they were worth the money.
However, others reported bad side effects with the products. For example, dried skin is a common complaint. Others noted that they signed up for the free trial and the company charged them a few months later.
Customers on Facebook give the company 4.2 stars with close to 3000 reviews. In short, several customers did not have a good experience with customer service and felt that they were being charged for products they did not order.
The Genetic Basis of Acne
Beyond consulting with dermatologists and building an effective skin-care routine, there are certain aspects of acne that you cannot control, like your genetics.
Acne twin studies
Acne is strongly genetic. If you have a parent or sibling with acne, you are more likely to develop it.
In fact, based on a study of ~1,500 identical and fraternal twins, experts estimat that the heritability of acne is 81%. Other studies have investigated whether there is a link between genetics and sebum production, one of the factors involved in acne-prone skin. One study in a small sample of 20 pairs of identical and fraternal twins determined that sebum production is controlled by genetics, but the resulting severity of acne is variable and likely driven by some combination of genetic and environmental factors.
Overall, this highlights the difficulty and complexity in understanding the etiology of acne.
Acne genome-wide association studies
More systematic evidence of the genetic basis of acne has been elucidated through genome-wide association studies (GWASs).
By examining the genomes of ~7,000 individuals in the United Kingdom, a group of researchers identified three genomic loci associated with the condition. The identified loci also provided insight into the putative biological mechanisms that underlie the genetic basis of acne. For example, scientists linked these loci to the OVOL1, FST, and TGFβ2 genes, all of which are involved in the transforming growth factor beta (TGFβ) signaling pathway. Experts implicate the TGFβ pathway in many different processes, including cell growth, and programmed cell death, otherwise known as apoptosis.
A more recent study that examined the genomes of ~27,000 individuals identified a total of 15 loci associated with acne, 12 of which are novel. Some of the novel loci are linked to the WNT10A and SEMA4B genes. Overall, these loci only account for 22% of the heritability, highlighting that further studies will need to be conducted.
Once we have a more comprehensive understanding of the genetic basis of acne, we can develop more effective treatment options for patients.
You can learn more about other skin conditions like psoriasis and eczema in our Research Library.
Nebula Genomics
At Nebula Genomics, we aim to empower you to discover more about your genome, including your genetic predisposition to skin conditions like acne. This can help you determine the best skincare products before purchasing products like Curology.
If you have already taken a 23andMe or AncestryDNA test, you can subsequently upload your DNA data for free and get an expanded DNA report. We use a process called imputation to fill in the blanks left by typical DNA tests. As a customer, you have access to hundreds of traits and curated research studies through the Nebula Research Library, allowing you to stay up-to-date with the most cutting-edge research as it comes out, including research on skin health and what it means about you and your DNA.
Furthermore, we offer the most affordable 30x Whole-Genome Sequencing service! This genetic test reads 100% of your DNA. That is 10,000 times more data compared to tests like 23andMe or AncestryDNA!
Summary
Curology is one of many telemedicine subscription-based companies focusing on treating acne. Its primary advantage is that it may be the most personalized treatment option, especially compared to alternatives such as Proactiv and Hers. This is because consultation with a licensed provider is included in the fee.
Ultimately, Curology is an affordable and accessible alternative to expensive, in-person dermatology visits, which can cost up to $1,000 per year.
Are you interested in other acne treatments? Check out Arbonne and Plexaderm.
And you might be interested in these companies that support aging well:
Pathway Genomics offers a clinic-grade DNA test specifically for skin assessment!
Did you find our Curology review helpful? You can read more reviews on our blog and check out our complete guide to the best DNA test kit and other home tests.