This review is written with the intent to be as unbiased as possible. However, it represents the opinion of an individual reviewer and is therefore subjective. Furthermore, at Nebula Genomics we seek to educate the public about the benefits of Whole Genome Sequencing. Information about our Whole Genome Sequencing DNA test is therefore incorporated into the review.
February 11, 2021
7 Facts from our Nutrafol Review
Location: New York City, NY
Products: Nutrafol Men, Nutrafol Women, and Nutrafol Women's Balance. They also have about seven different "targeted booster" products which they believe help their clients battle the root causes for their hair loss
Costs: Their core products cost $79 per bottle on their website and $88 per bottle on Amazon while the targeted boosters cost $10 per bottle on their website
Reports: After taking the health wellness quiz, you could choose to get your results sent to your email. You also get a Nutrafol hair mineral analysis report every 6 months after subscribing to their products
Privacy: Nutrafol claims to use reasonable methods to protect their client's data from loss, disclosure, or destruction
Recommended dose: at least 4 pills per day
Complementary Products: Our Nebula Genomics 30X Whole Genome Sequencing is an excellent DNA testing kit offering weekly updates, genome exploration tools, and deep ancestry analysis
Nutrafol Introduction
Nutrafol is a result of the desire of three different individuals to find medical grade natural solutions that work for their hair loss and thinning. These three individuals were Giorgos Testis, a former model turned entrepreneur, Roland Peralta, and Dr. Sophia Kogan. After their experiences with thinning hair and trying different products, they came together in 2013 to start Nutraceutical Wellness Incorporation and began to sell Nutrafol products. Their mission is for their customers to "be free to grow into the best version of yourself — your hair, your health, your happiness, and your power to help others grow too".
Nutrafol is a hair growth supplement developed as a result of years of research with the group's board of medical advisors, which consists of top individuals from every field of medicine. With over 50,000 people currently reported to be using the hair supplement, Nutrafol has garnered popular support for being a great solution to hair loss.
They have three core products: Nutrafol for men, Nutrafol for women, and Nutrafol Women's Balance (which is for women in the peri- and postmenopausal stage) to help promote healthy hair growth. They also have seven other targeted boosters which help to combat other factors Nutrafol believes contribute to each client's hair loss. These products include Nutrafol Digestive Enzyme (for nutritional deficiencies), Nutrafol Sugar Balance (for metabolism problems), and Vitamin B-Booster (for stress issues).
The core products contain 120 capsules per bottle, while the targeted boosters contain 40 capsules per bottle. Along with these products, they also offer customers calls with naturopathic doctors and an in-depth hair mineral analysis after using their product for six months. Customers also have the chance to get referrals to local medical doctors in their locality.
Nutraceutical Wellness Inc. also has its formula patented (known as the Synergen Complex) which contains natural ingredients like saw palmetto and hydrolyzed marine collagen. Apart from being patented, they have been endorsed by prestigious salons and popular dermatologists and plastic surgeons. However, is this product any different from the myriads of hair supplements in the consumer market?
Review of Nutrafol Science: A Whole-Body Treatment Approach to Hair Loss
Simply put, Nutrafol believes in a whole-body approach to treat hair loss. They do this by targeting multiple key imbalances in the body. Unlike most other hair supplements, Nutrafol believes that multiple root causes lead to hair thinning. The Nutrafol test accounts for five of these causes: stress, hormone, nutrition, metabolism, and environment. They believe different people have different combinations of these contributors.
On their website, nutrafol.com, they make comprehensive explanations of how each of these factors affect hair, signs each factor shows, and the Nutrafol ingredients they use to tackle it. For example, they believe an androgen hormone known as dihydrotestosterone (formed by an enzyme known as AR5 enzyme which converts testosterone to DHT) causes hormonal imbalance problems that contribute to hair loss. This hormone affects the hair growth cycle by causing the hair follicle to shrink and completely close so that hair cannot grow from the follicle again (a process known as miniaturization).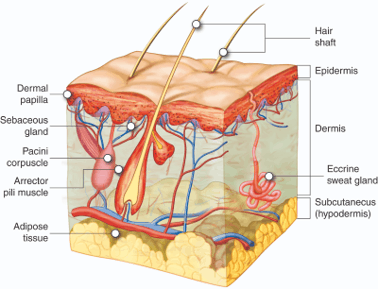 The signs shown in men for increased production of this hormone is a receding hairline or thinning at the crown. For women, it ranges from a receding hairline to acne, unwanted facial hair growth, and irregular periods.
Nutrafol works by using the Saw Palmetto ingredient to lower the production of this hormone in both men and women. This is exactly how they've structured each of the factors they believe leads to healthier hair.
Nutrafol vitamins and minerals, such as biotin, are also important components of this product. This vitamin metabolizes fatty acids and amino acids. High biotin levels can lead to stronger, fuller hair.
However, Nutafol's scientific beliefs haven't gone without its share of criticisms. In 2016, a competitor to Nutraceutical Wellness Inc. (Lifes2Good) lodged a complaint that many of Nutrafol's claims were not backed by science (there was no Nutrafol lawsuit). This led to an investigation by the Electronic Retailing Self-Regulation Program (ESRP) which then certified some of their claims.
This investigation also led to Nutraceutical Wellness Inc. conducting their own clinical trial to advance the field of hair science which, although sponsored by the company, has been published in a peer-reviewed journal. This research had 40 women from ages 21-65 test their product in a randomized, double-blinded, and placebo-controlled study. The study was conducted for six months and concluded with 80% of the women reporting improved hair growth with many of them growing vellus hairs (baby hairs) and terminal hairs as well.
They admit that their statements have not been evaluated by the Food and Drug Administration (FDA) in a tiny disclaimer at the bottom of their website with their logo for 2021 Nutraceutical Wellness Inc. Here, they state "the product is not intended to diagnose, treat, cure, or prevent any disease." They do claim that the product has been clinically proven to help hair loss, based on their own clinical trial.
Although the involvement of the company in the study leaves its credibility in the air for many to debate, the product remains one of the best selling hair supplements available.
Nutrafol Review
The goal of these products is to produce visibly more thickness and scalp coverage.
How to purchase a product
You can get Nutrafol products either from their website or from Amazon. However, it is more advisable to get it from their website. This is because you get to take the health wellness quiz which asks you questions relating to the five factors they test for. Using your results, they will determine the two targeted boosters to add to your personal hair growth plan.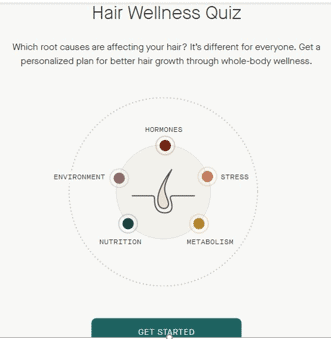 The test only takes about 3-5 minutes and you can request for your results to be mailed to you after viewing them on the website. After taking the test, they usually prescribe the core product (either the men, women, or women's balance) and the two optimal boosters determined by your results. They also encourage you to learn more about your hair by providing a one-on-one call with a naturopathic doctor as well as a hair mineral analysis after six months of using the product to track your hair growth progress.
Nutrafol Cost Review
A common complaint of Nutrafol is the high price of the product. On their website, the core product costs $79 (each containing 120 pills) while the two targeted boosters cost a total of $20 (each containing 30 pills). This adds up to $99 per month as each bottle will last you for a month if you take it according to the required dosage (4 pills a day for the core products and one daily for the targeted boosters). On Amazon, only the core products are available, with one bottle costing $88.
Here are the costs of the products on the Nutraceutical Wellness Inc. website:
Nutrafol Men ($79)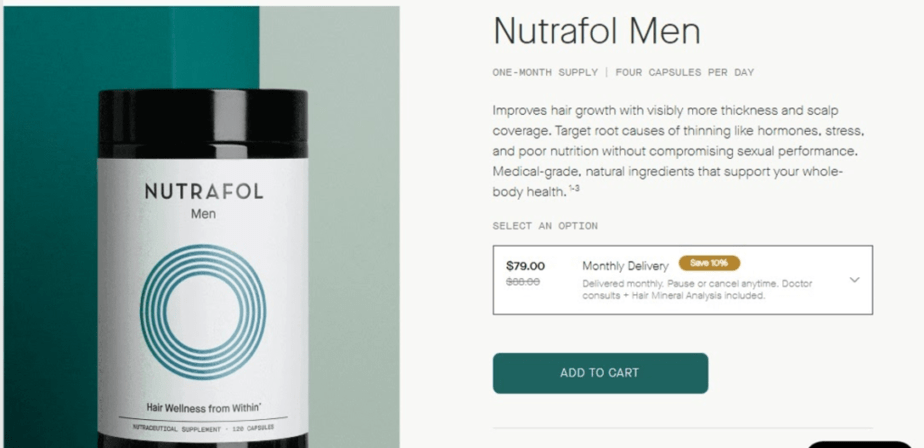 Nutrafol Women ($79)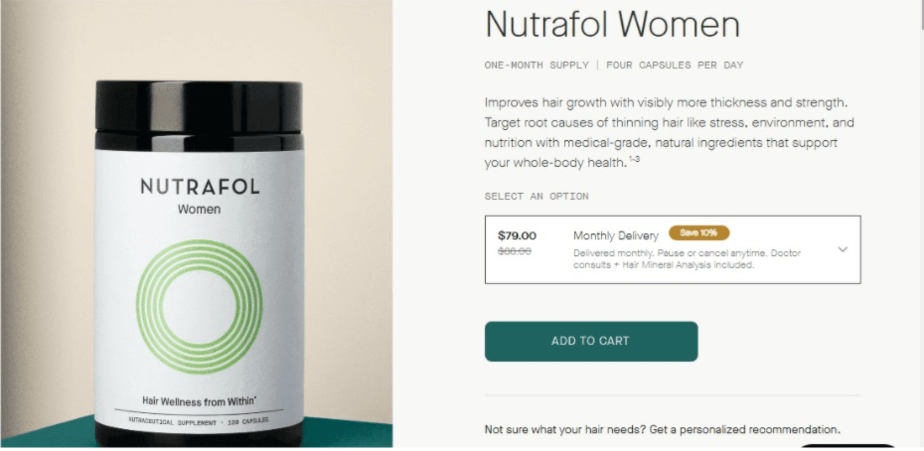 Nutrafol Women's Balance ($79)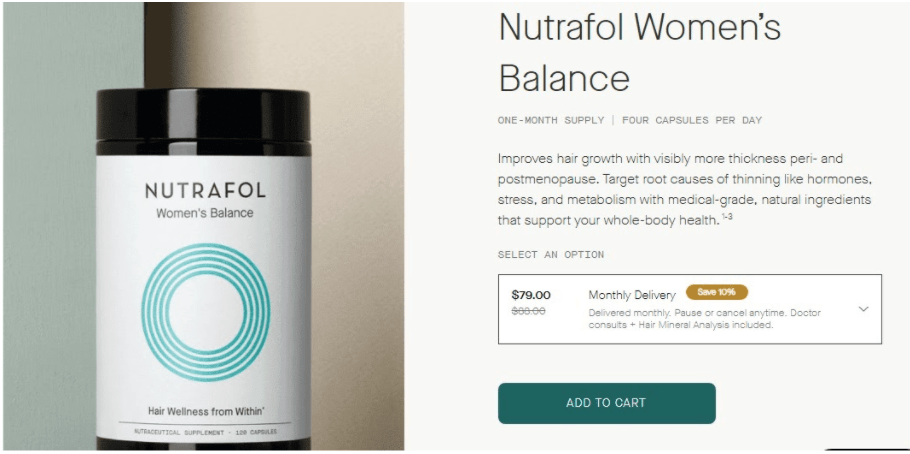 You can only get the targeted boosters after taking the health wellness quiz.
Nutrafol Privacy Reviews
You can find Nutrafol's privacy policy at the bottom of their website. The privacy policy explains how they use and share your information on their website, social media platforms, mobile apps, etc.
They mention the type of information you submit such as your name, email, and some other personal details which they use in delivering their products to you. You could also log in to the site via your social media platforms such as Facebook. Although they share your data with third-party websites that help them deliver their services, they uphold the same privacy policies when they do.
They also mention that they use reasonable methods to safeguard the data clients submit on their website. However, they claim they do not warrant the security of the data as they do not believe any electronic data transmission or storage is 100% secure.
Finally, they include how they can be contacted through their customer service mail and phone numbers.
Other Nutrafol Reviews
On Amazon, the product has over 3,000 reviews with a star rating of 4.3 out of 5. Although the overall rating is good, their individual ratings by feature are generally 3 to 4 stars, citing the price as the reason behind the reluctance to award them a higher rating. A particular client believes they could make the pack less bulky to cut the price of the product. However unsatisfied they were with the price, most customers report that the product works and helps them reduce hair shedding.
Does Nutrafol work? Although there were many success stories regarding the product's effectiveness, there are some critical ones too. Some people don't see the expected results or don't see super thick hair, although most make this claim after only one or two months, which is really not a significant timeframe to get results from a hair supplement. However, judging by the price, the reason for these clients to discontinue the product might be on good grounds. As with any supplement, it is a good idea to talk with your doctor before starting a new regimen.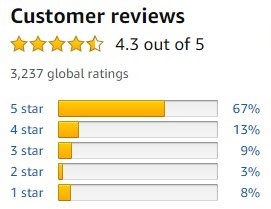 Nutrafol in the News
Nutrafol Awarded Groundbreaking Patent For its Synergen Complex™
Nutrafol Pioneers Hair Wellness Industry with New Study that Reveals it Safely and Effectively Improves Hair Growth in Menopausal Women
Nutrafol Introduces A New Brand Identity And Launches The First Personalized Hair GrowthPlan® for Men And Women
Nutrafol Pros and Cons
Pros
Many users see improvements
The company offers good checkup services for free
A clinical study was performed to back up the claims
Cons
The price is quite steep for a hair supplement
It could take an extended period of time before any result is seen which means you have to spend a lot
Some users find its pepper content irritating and prone to cause some kind of Nutrafol side effect
| | | |
| --- | --- | --- |
| | Nutrafol | Viviscal |
| Doseage | 4 pills daily | 2 pills daily |
| Natural Ingredients | Yes | Some |
| Price | $79 per 1 month supply | $78 per 3 month supply |
| Clinical studies | Yes | Only the ingredients, not the product itself |
| How quickly does it work? | ~3-4 weeks | ~3-4 weeks |
Nutrafol vs Viviscal
Nebula Genomics
Losing your hair isn't an experience anyone likes to have. Apart from using hair supplements, another way to know more about your hair thinning tendencies is to take a DNA test. These results can show you if your hair loss is a hereditary issue or due to a genetic medical condition. Using this information, you can better learn how to tackle hair loss or understand your predisposition to thinning hair in the future.
Most DNA tests such as AncestryDNA and 23andMe only read 0.02% of your genome. At Nebula Genomics, our Whole Genome Sequencing reads 100% of your DNA.
Whole Genome Sequencing decodes all 6.4 billion DNA base pairs in the human genome. This includes the complete set of all 20,000 genes, mitochondrial DNA, and the Y chromosome. Therefore, we provide highly comprehensive and accurate genetic test results for everything from diseases to hair loss.
You can also explore the Nebula Research Library to stay up to date with the most cutting-edge genomic research. The Research Library is updated weekly, allowing you to continuously explore your DNA results.
You may also be interested in other products that promote hair growth like Capillus, Keeps, Vegamour, and Viviscal.
You can also check out our reviews of other products to help you look younger:
Or you can check out these other companies that support aging well:
Did you like our Nutrafol review? You can read more reviews on our blog and check out our complete guide to the best DNA test kit and other home tests.